I haven't linked up with Rachel in a while and wanted to reflect
on some of the joyful moments I have had over this past week....
* Getting prettied up in my new dress for a hot date with Me Hubsy out on the town.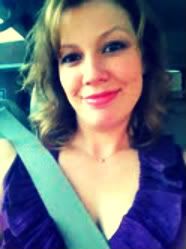 * Enjoying good company, good food, and acts of kindness at the fundraising dinner for St. Anthony Special Education Program (the site of the aforementioned hot date) held at Heinz Field. I will probably never get there for a Steeler game but was glad for this opportunity to see the facility.
* Putting out our Christmas lights. Yes we are already decorating. Me Hubsy is of the mindset that it is better to do it now while the weather is warm and I can't say that I blame him!
* Hearing my sweet baby saying his nightly prayers in that cute little toddler voice....too sweet!
* The "second-hand booger"...that deserves it's own post I think ;)
* L behaving much better this week.
* I think my favorite part though was getting more organized on the home front so I can spend more time playing with my kiddos and less time running errands. I sure hope this continues!