Most of us know joy. But do you know how to intentionally seek it?
I sort of did but ever since finding Rachel at Finding Joy, I have been able to experience joy much more fully
and
on a daily basis by being intentional about it. Her Favorite Things Friday link-up is a great way for me to revisit the things that brought me joy. So not only do they make me happy at the time but documenting them in this way brings that happiness back for a second dose :)
Here we go...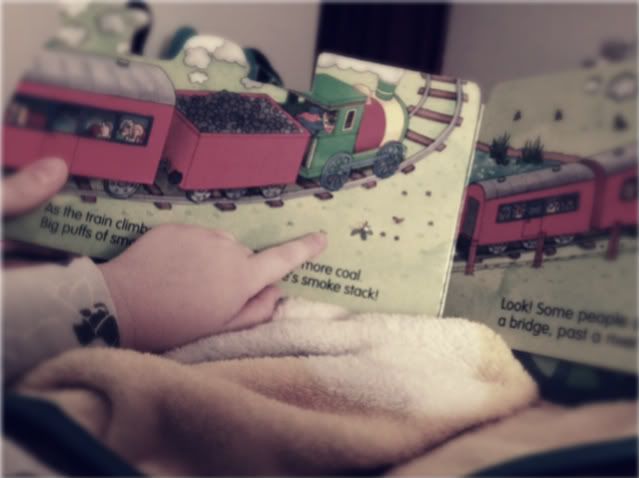 *Can you find the.....?*
Reading with E before bed is sometimes a challenge. He just has so many questions I can barely get through the actual story. But this train book is perfect. It has so many hidden details in the illustrations, we have more fun pointing them out and talking about them than we do reading the words. He's one smart cookie I tell ya!
*Playing Madagascar Kart racing on Xbox*
It was L versus E and me versus Hubsy. No matter how hard I tried I couldn't even come close to Hubsy but I laughed so hard my sides hurt. Gotta love that.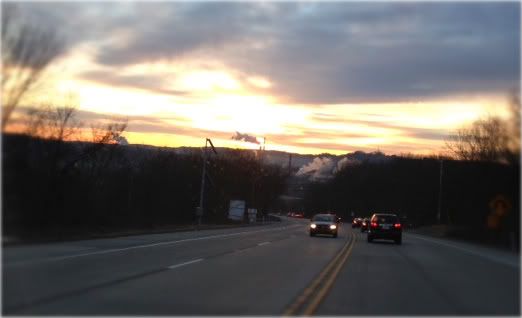 *A glorious sunrise*
No one was hurt in the taking of this photo I promise;) It does not do the sunrise justice but I WAS driving and it WAS taken with my phone. Probably not the safest thing to do. I was on my way to work listening to K-Love and reflecting on finding God's presence as I crested a hill and *BAM!* there was the sun all fiery and glorious in the sky. Pure divine creativity right there in front of me. What a way to start the day!
*The simplest gift*
My Dad saved me this" letter from God" that was in a local publication. It has beautiful concepts about how God loves us and lists each of the passages that they came from. And to cap it off, it is signed "Your Dad, Almighty God". He liked it because it was from "both my dads". So sweet huh. I absolutely love it and plan to frame it :)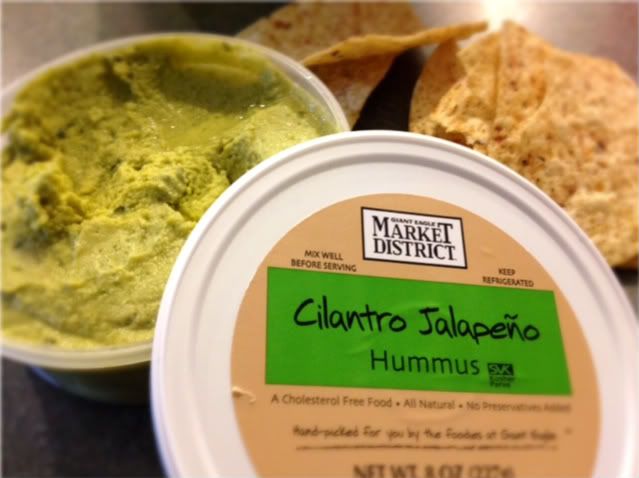 *Trying something new*
Like this Cilantro Jalapeno Hummus from Giant Eagle *love*
Practically ate the whole thing in one day.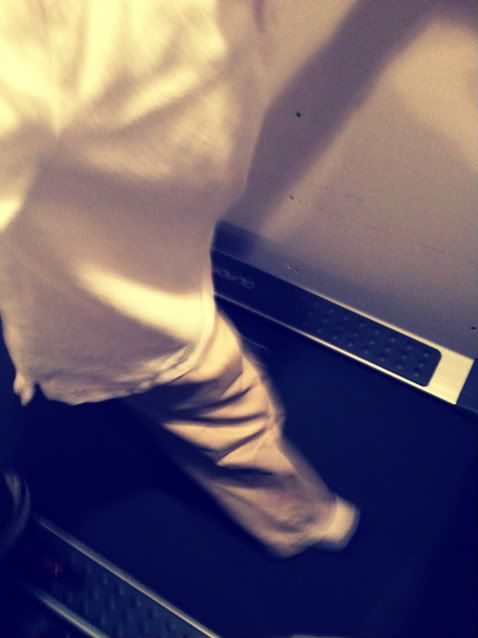 *A health conscious kid*
The words "get healthy" have been swimming around our house a lot lately so it's only natural that the little ones are picking it up. L wanted to try his hand at the treadmill, in his school clothes and socks no less, but he loves it and wants to get on every time he sees me on it now.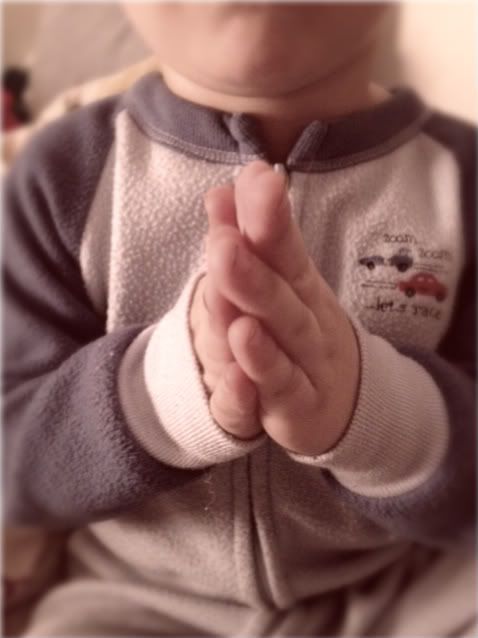 *This picture*
Precious praying hands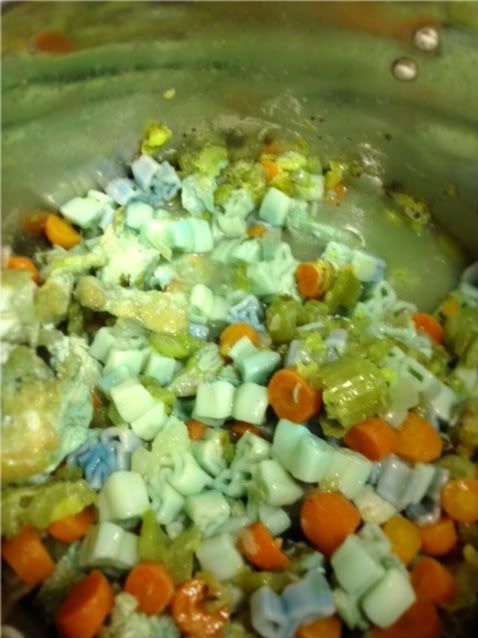 *Blue Soup*
It wasn't supposed to be blue. It's actually chicken noodle soup that me Hubsy made but we didn't have any regular noodles so he used some Michigan University themed noodles that he received as a gift. They are shaped like the Michigan "M" and some were even dark Michigan Blue....hence it turned the entire soup a blue green color. Not very appetizing for the eyes but it still tasted good and gave us a funny memory with our boys going on and on about eating "blue soup" :)
*Entertained kids = our time*
We don't like to use the TV as a babysitter but sometimes there just is no other option if you want a little quiet time together without the constant interruption of "I need a drink" and "look at this" that goes on in our house. We threw a DVD in the portable player and bought ourselves an hour and a half to talk and watch our shows on TV. The boys don't look like they minded ;)
What made you happy this week?
Take some time to reflect on all those little things. They can add up to a whole bucket-full!