We went to visit my Dad and stepmother at their farm this past weekend.....boy did we need some time away! Trying to grow two businesses, keep house, and take care of the kids was getting a bit overwhelming so a little R&R at the farm was just what the doctor ordered.
Too bad the weather did not cooperate fully with us.
Thankfully Friday night was beautiful so we were blessed with some awesome scenery as we drove up. We love the drive itself and always enjoy seeing all the barns,
livestock, and rolling hills along the way. There's just something about country air...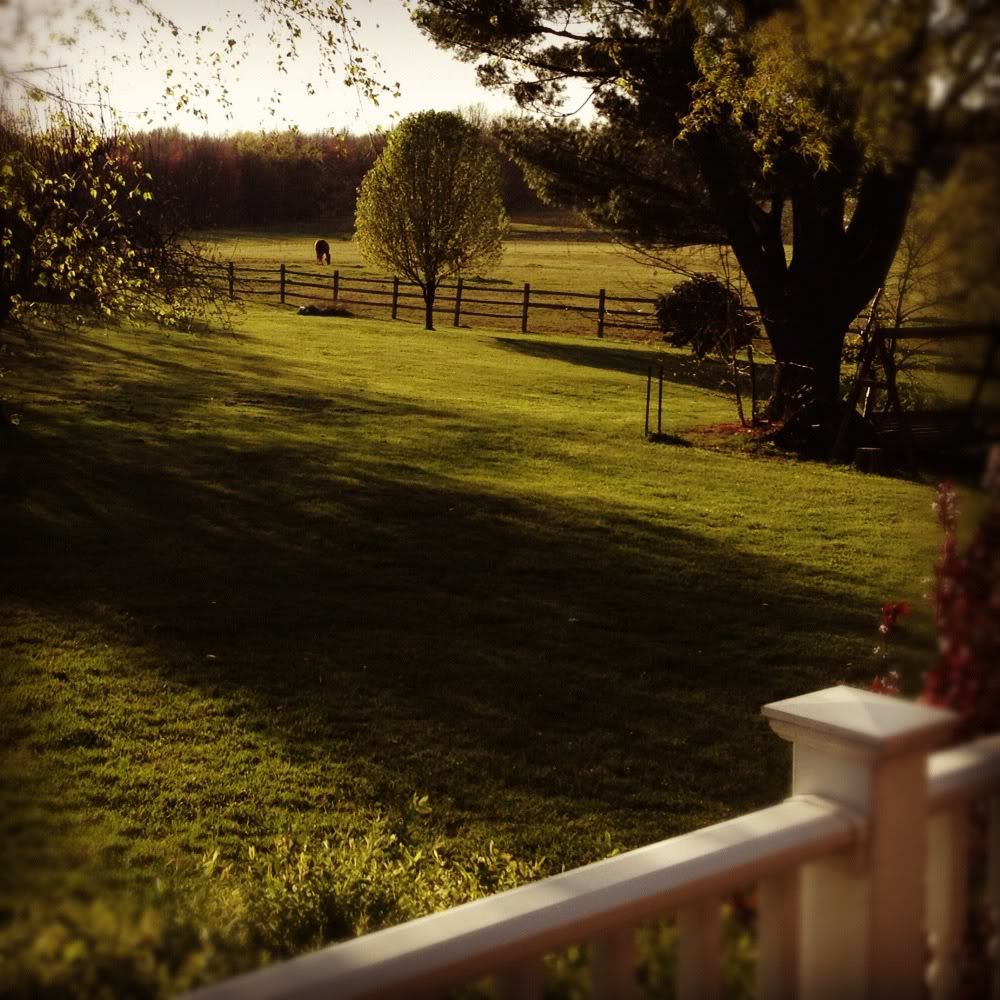 | | |
| --- | --- |
| The view from their deck...does it get any better than that? | Yes, that's one of their horses grazing the distance. |
Even though it was getting late and we didn't have a lot of daylight left when we arrived, we decided to go for a four-wheeler ride in the woods since we knew it was going to rain the next day. We're like giddy little kids on the four-wheelers, the boys and me and Hubsy too. I swear I had a grin on my face the whole time. Love winding through the trails in the woods.
We stopped by the creek to check the minnow trap.
There were indeed two minnows in there but mostly crayfish.
We rode until dark. Just enjoying the woods. And the ride.
The boys are in heaven when we are there which just doubles my joy.
Saturday was too wet and dreary to enjoy the outdoors so we did the only thing left to do....go to
Farmer's Inn
and gorge ourselves on an awesome breakfast buffet :)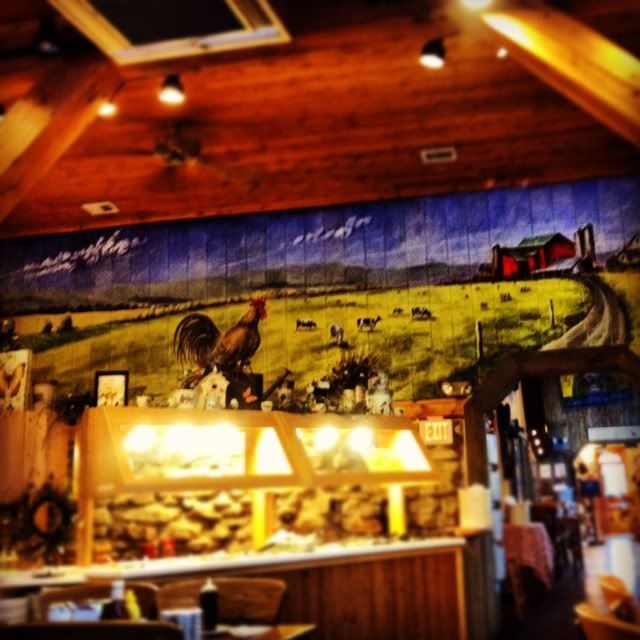 Beautiful mural by the buffet.
Love the country decor. the whole place is so warm and cozy.
We were bummed that the weather wasn't better, (somehow it always seems to be either raining or snowing on the majority of our visits) but we certainly enjoyed our visit none-the-less. Hubsy and I keep talking about living somewhere with more land. We love our house and where we live but it sure would be nice to get back to the country. I'm just a country girl at heart. My fantasy is to have a house on about 10 acres of land, a garden, a goat, and some chickens :) So to fuel the fire my stepmother lent me this book.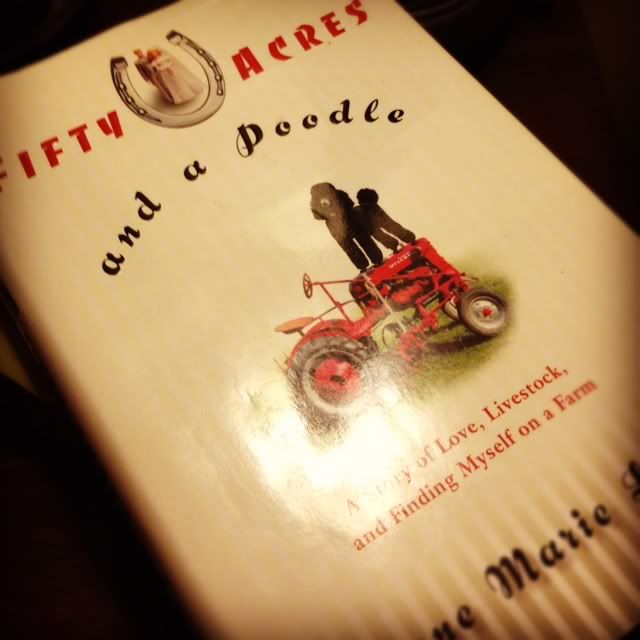 Can't wait to read it, my sister loved it too....but I MUST finish the Hunger Games first.
Yep I'm a little late to that party but that's OK.
Hope you all had a great weekend!