Whew!
I needed that.
A bit of a break from the "real" world AND the "online" world. I love the online community of friends I've gained through this little blog o' mine but sometimes you just need to
step back from everything and rest a bit.
You hear me?
Anywho, we had the most fun family vacation just the four of us and
I simply have to share it with you!
Welcome to Assateague Island, or blissdom as I've come to think of it :)
Now if you're a pamper-me type of girl (and there's nothing wrong with that) this vacay may not be for you. But seeing as the natural world is definitely how I feel and experience God's presence and peace,
well this one was right up my alley.
I am renewed.
I am now ready for the next chapter of life.
This was our first real vacation in 5 years so to say we were excited is an understatement. We spent 6 days camping at Assateague island State Park.
Camping you say? Why yes, camping.
1 week
4 people
itty bitty living space
We all lived, rather well I must say. There's just something about being away from it all that makes you all in a better mood. I was a better mother. The boys fought less. Hubsy was relaxed. All was right with the world even though we were often sweaty with lots of bug bites.
Needless to say we didn't spend a whole lot of time in the camper,
we were there for THE BEACH darn it!
It was fabulous though, not a hotel in sight and only fellow campers on the beach
so everything was so quiet and peaceful.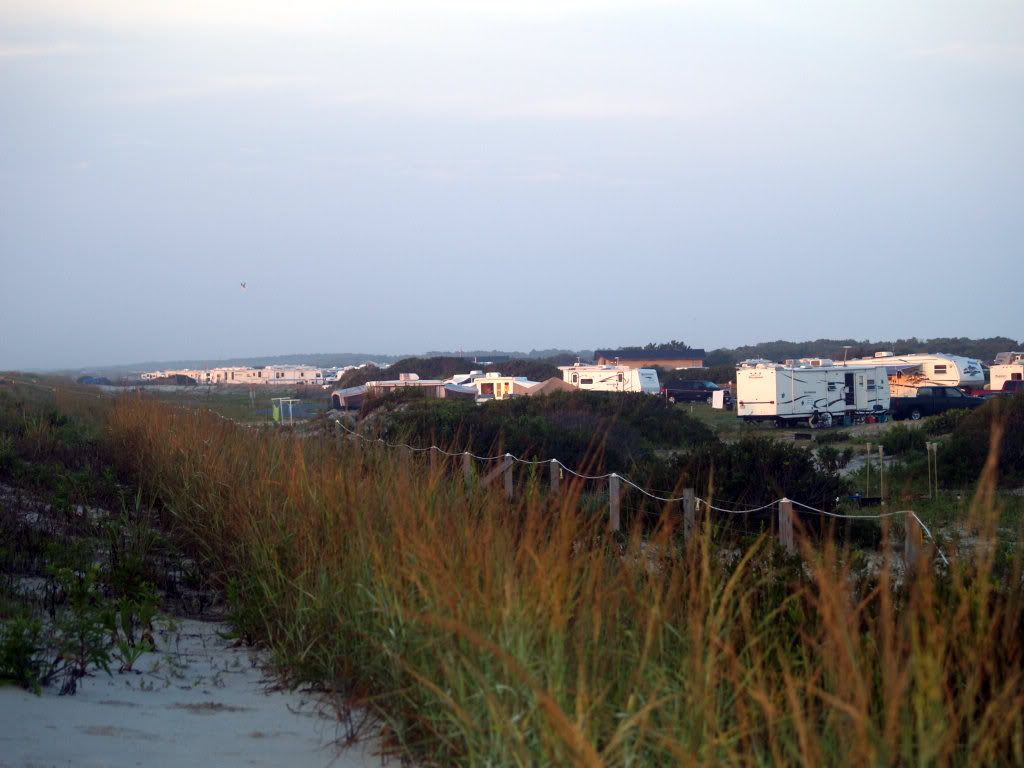 View from the beach side of the dune looking at the campground, nothin' but campers and when you were down on the beach you couldn't see a one.
love fence lines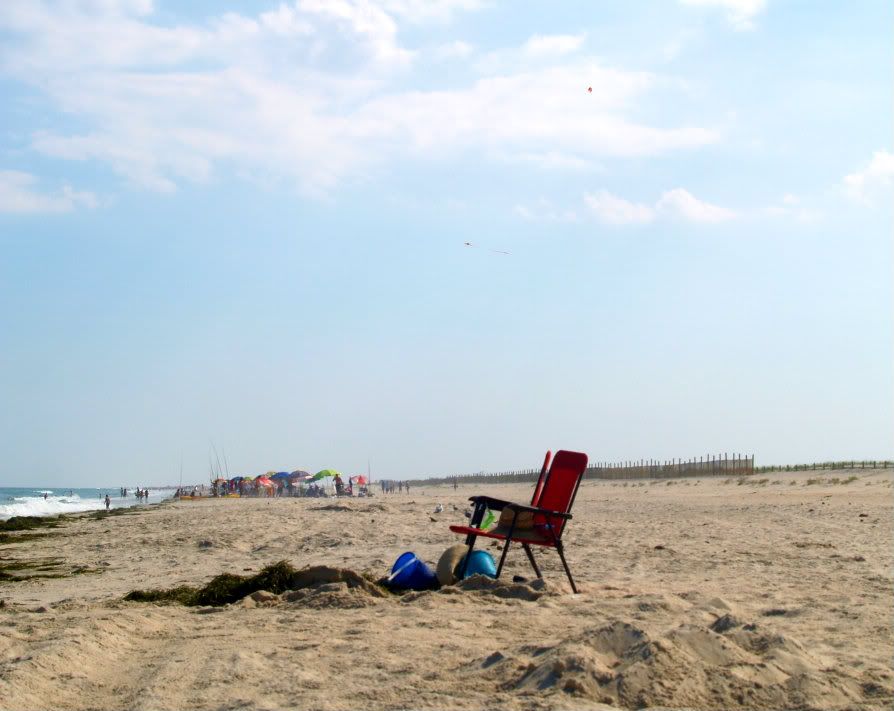 nice private beach
Without a doubt my favorite thing about this vacation was the ability I had to be a "yes" mom.
No "later honey" or "not right now sweetie", it was "sure thing!" all the way.
E wanted to fill his bucket in the water and carry it up to dump on the sand 10,000 times
and every time he would say "let's go get some more" and I said "sure babe". Just being able to let him enjoy it
over and over
and the fact that I was doing it with him was priceless to me.
L spent tons of time playing in the surf with Hubsy, some special moments there I tell ya.
And we all built sand castles practically every day. Sweet heaven.
One of the most charming things about Assateague is the wildlife. It's everywhere and the boys loved spotting it and tallying all the different things we saw.
A Sika deer. They were all over and not afraid to walk right up to your campsite.




This campground is in high demand and fills up a year in advance. Hubsy had to use 2 ipads, an iphone, and a computer when the sites became available to assure that we got a spot for next year. It took a bit of the sting out of leaving knowing that we would be back soon.
Stay tuned for Part 2 - That's where the real gems are ;)