Happy New Year everyone!!!
I had a crazy December (like pretty much everyone else)!
It was SOOO busy but it was followed by a wonderful 11 day break. Me Hubsy and kiddos are always off for about a week and a half at the holidays and I am blessed to be able to take off that time as well. It is such a wonderful time of year to be restful and spend time with family.

Really recharges the 'ol batteries :)
We watched movies.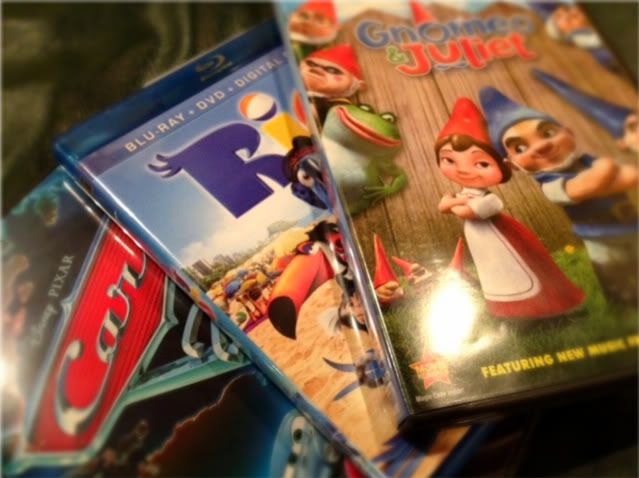 You'll notice these are all kids movies and I'm not afraid to admit I love 'em :)
We ate tons of sweets.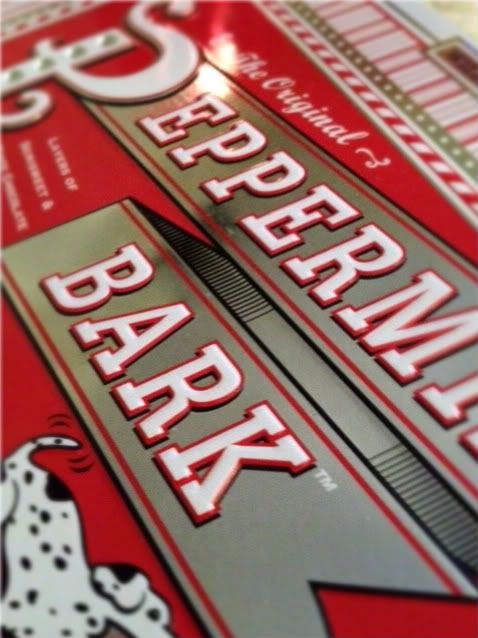 Um yep, I pretty much polished this baby off all by myself *shame*
We crafted and played.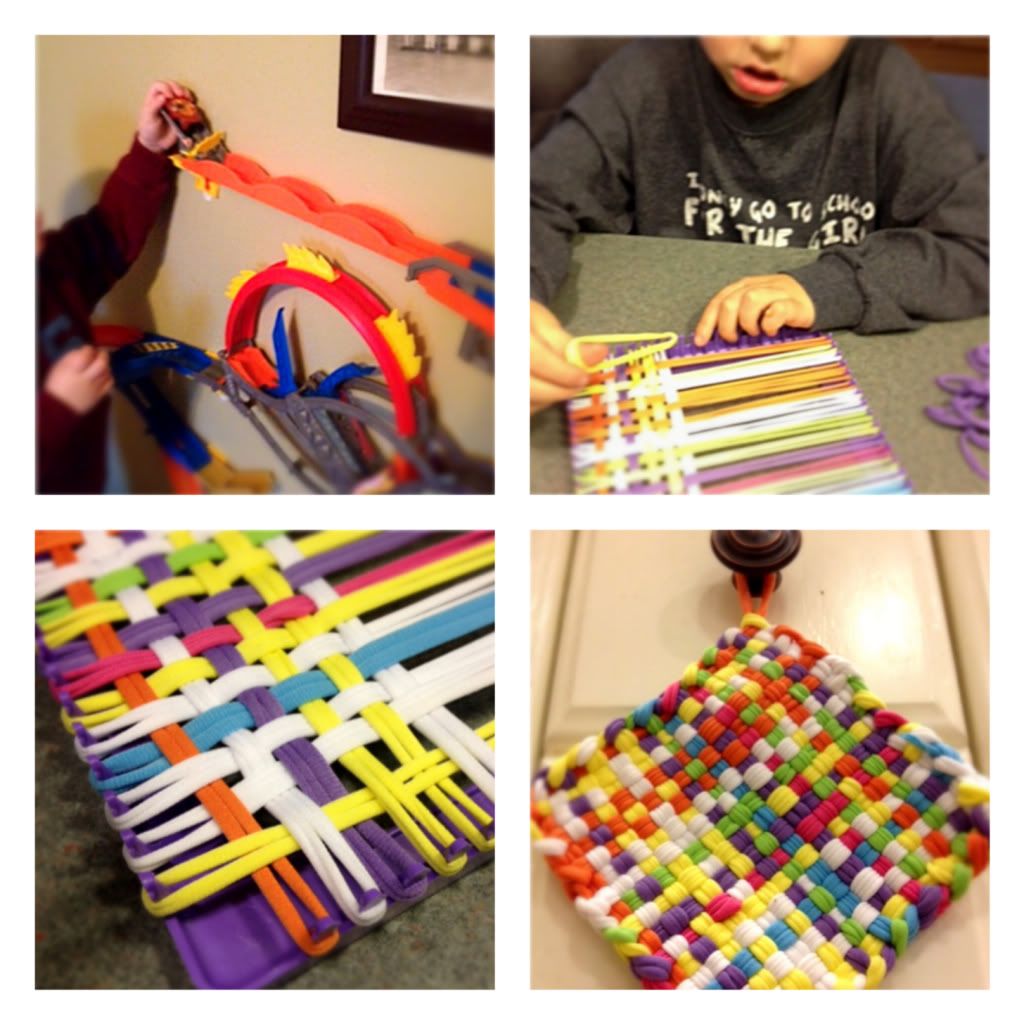 I used to LOVE these weaving looms when I was little.
We took advantage of some great local attractions.
Like the Carnegie Science Center.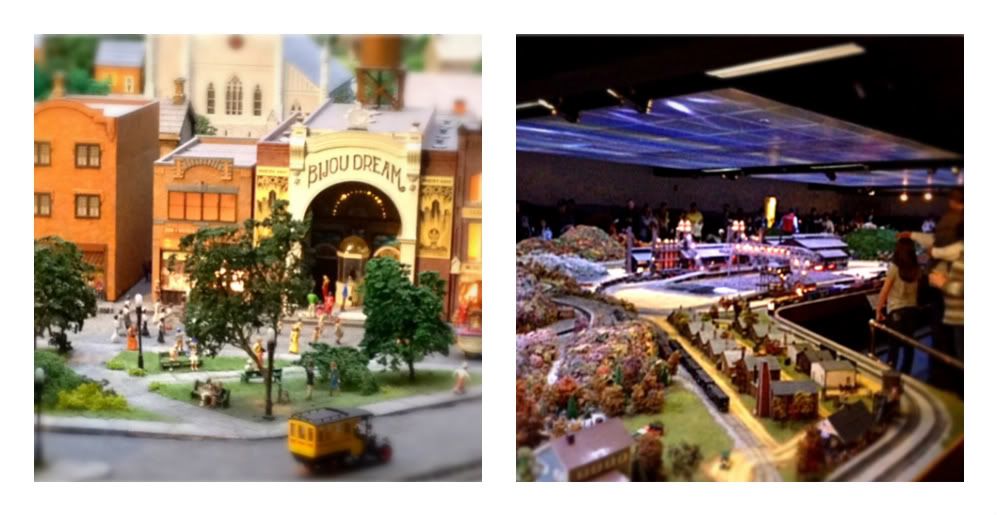 They had an unbelievable model train display. To say my boys were big fans is an understatement. My little E can't get enough of trains. They had all of the seasons incorporated into the display and they even had the lights changing from day to night
And the National Aviary.

We even got to feed them fish and worms directly from our hands. Well, not the eagles of course....scary.
We managed to take some time to revamp a few
rooms in our house too.
Our bedroom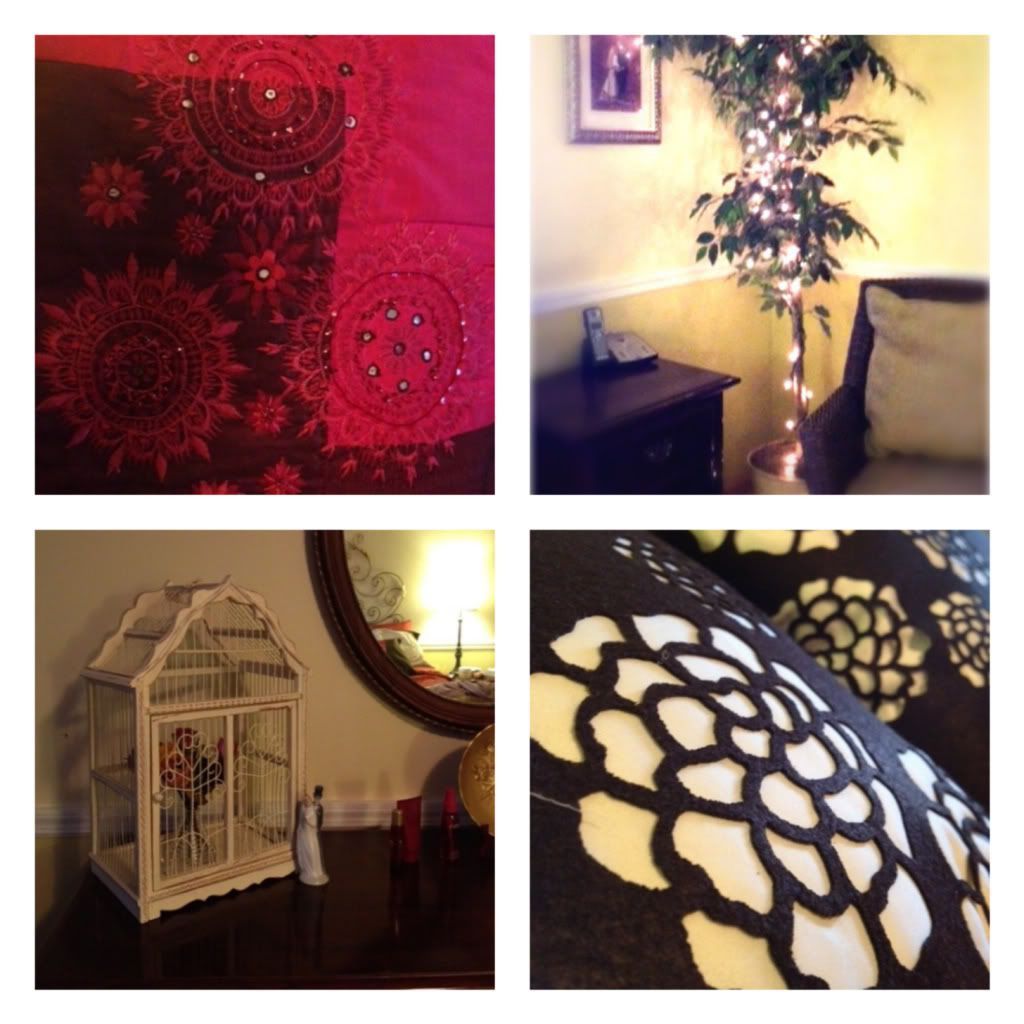 I absolutely LOVE it! I used to make fun of people that have "sitting" areas in their bedroom (all you do is sleep in there anyway right?) but now I have one and since the room is so pretty now I just want to spend all my time in there!
L's bedroom
I'll be doing a separate post for this one ;)
Our Basement
This one's far from complete but we recently added a projector and movie screen down there for the kids to watch movies and play XBox. I avoided the whole gaming system for 6 years but knew it was only a matter of time and this year me Hubsy was able to score one at no cost! So I guess I really couldn't argue. Well you can hardly watch movies and play games without somewhere to sit...hello Goodwill!! We scored a loveseat and chair with ottoman for cheap. Watch out creepy spiderwebs, you're the next things to go!
Partying with the family can't be beat.
Getting to spend all that time together as a family is so rewarding.
I look forward to it every year and I KNOW it means the world to my boys.
Hope you all had a wonderful holiday as well!