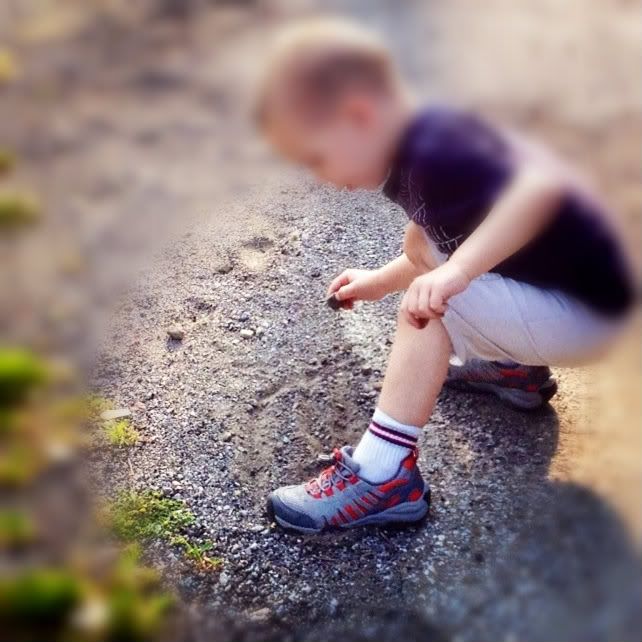 Dirt and rocks are the preferred way to pass the time, anywhere.
Squeezing any condiment container brings on a fit of giggles. You know....."the" sound :)
A clean house is an automatic alert to go into destruction mode...immediately.
You are always tripping over some sort of vehicle on the floor.
Words like butt, underwear, and poop are uttered multiple times daily.
God is thanked for waterguns during nightly prayers.
You walk outside to find your 3yr old with his pants around his ankles (for the whole neighborhood to see) peeing on a tree because "he had to go". Totally logical.
You have mini-defenders of your honor at all times.
You are told you are as pretty as the sunset.
You're told they don't want to marry anyone but you :)
aaah if only it would stay that way!
I love having my little men.
I adore their boyishness, most of the time, unless a situation calls for them to sit still because
that . just. ain't. gonna. happen.
Raising two boys is unfamiliar territory, I don't have any brothers, but it certainly brings new joys
with it everyday, and a whole lot of humor.
They are definitely one of my favorites :)