Not surprisingly, I have been inspired by Rachael's blog
"finding joy"
. She wrote
this lovely post
and I instantly wanted to do the same. Listing things out is a great way to find the joy in your everyday life and I think it is fun for readers to get a peek inside....so here's mine....
In our house...
: : we have pajama days (like once a week pretty much). No shower, no day clothes. Just Pj's. We do brush our teeth at least!
: : we plan out our menu and post it on the fridge. I've recently found out a lot of people are doing this too. My husband and I have been doing it since we moved in together. I can't imagine life without it. It makes thing so much easier when coming home from a long day of work when you don't have to think about what to make for dinner!
: : we love music. Some of our family favorites are...
Jason Aldean (anything)
Jamey Johnson (In color)
Taylor Swift (Mean)
Travis Triit (It's a great day to be alive)
Zac Brown Band (anything)
Luke Bryan (Rain is a good thing)
Matt Maher (Hold us together)
Bob Marley (Three little birds)
Barenaked Ladies (Life in a nutshell)
Black Eyed Peas (I gotta feeling)
Counting Crows (Einstein on the beach)
: : we say "I love you"
umpteen
times a day.
: : we love jeep wranglers. Have 3 of them. Well, 1 real and 2 power wheels jeeps but they all get driven....a lot. Long rides with the top down are THE BEST!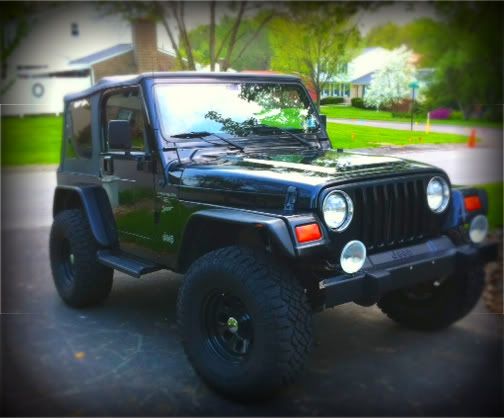 Our Jeep - affectionately named "Black Jack"
: : we love outdoor activities, especially kayaking and camping.
: : we'd rather play than clean and it shows. Stuff strewn about everywhere. A clean house only lasts about 4 hours or less, but that's ok.
My youngest playing with pill bugs in the back yard
: : we live with a sweet poochie. She is the most gentle and well behaved dog we know. Perhaps it's from putting up with all the torture from my boys? She is an angel for this alone.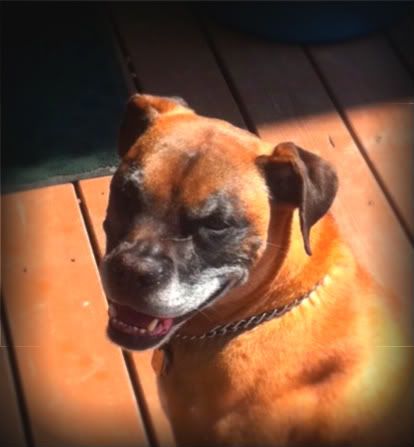 Our sweet Sienna
: : we do everything together. Well, as much as we can, which seems to be much more than most people. Alone time is rare but I actually think this is a good thing. We just like being together.
: : we argue (just keeping it real) but we are quick to forgive
: : we have spontaneous dance parties. The goofier the dance the better. Both my boys are AWESOME break-dancers. Well, they think they're break-dancing but either way it is hilarious and adorable.
: : we got love, trust, and giggles
: : we have faith....in God and in each other
What goes on in your house?