We recently did our surprise vacation to Kalhari Waterpark in Sandusky Ohio for our kids. It was a blast!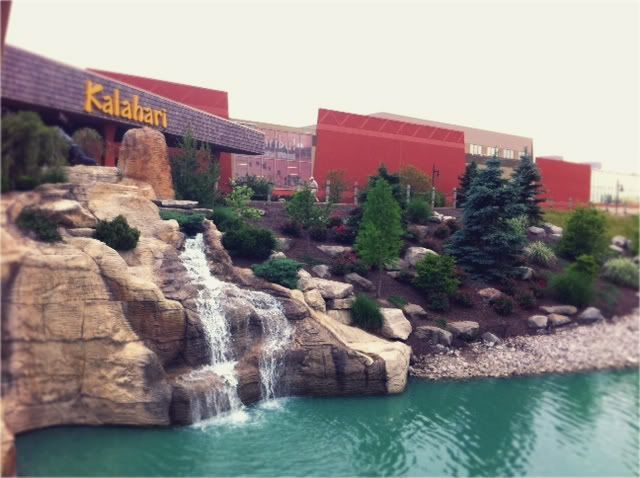 We've seen those commercials for Disney where people surprise their kids with a trip to Disney and thought that would be so much fun to do. Of course, Disney is a bit much right now so we opted for Kalahari. We have relatives that have been there and highly recommended it. So we booked the room etc and kept our mouths shut.
That was NOT easy!
My husband drove them to my Mother-in-laws just like any other weekday and we pretended to be going to work. We then packed up and went to my Mother-in-law's to pick them up. Their faces were so funny when they saw us. I expected a confused look from my oldest but he just looked at us blankly. My littlest one was just happy to see us no matter why. So my husband did the build up and I said
"so we are going to Kalahari Waterpark and we're going right now!"
My oldest son's eyes got real wide and he started running towards us. I thought it was to give my husband and I a big hug....silly mommy....he went right between us and ran for the car. That boy was ready to go! Unfortunately, they had to suffer through a two-and-a-half hour car ride but they did great. We crossed into Ohio and when my son saw the Welcome to Ohio sign he said "do they speak Spanish here?" I guess we need to get him traveling more often :)
We were welcomed by African drums beats and tribal decor. The greeters even dress in safari gear!
I know alot of people only go to these places in the wintertime but being that we went in the summer the lines were a little shorter and it was generally a little less crowded. They have an outdoor portion as well so the first day we got to enjoy some of that since it was nice and sunny. The second day it rained so we stayed in but that's the beauty of it! And I didn't have to slather my kids in sunscreen :)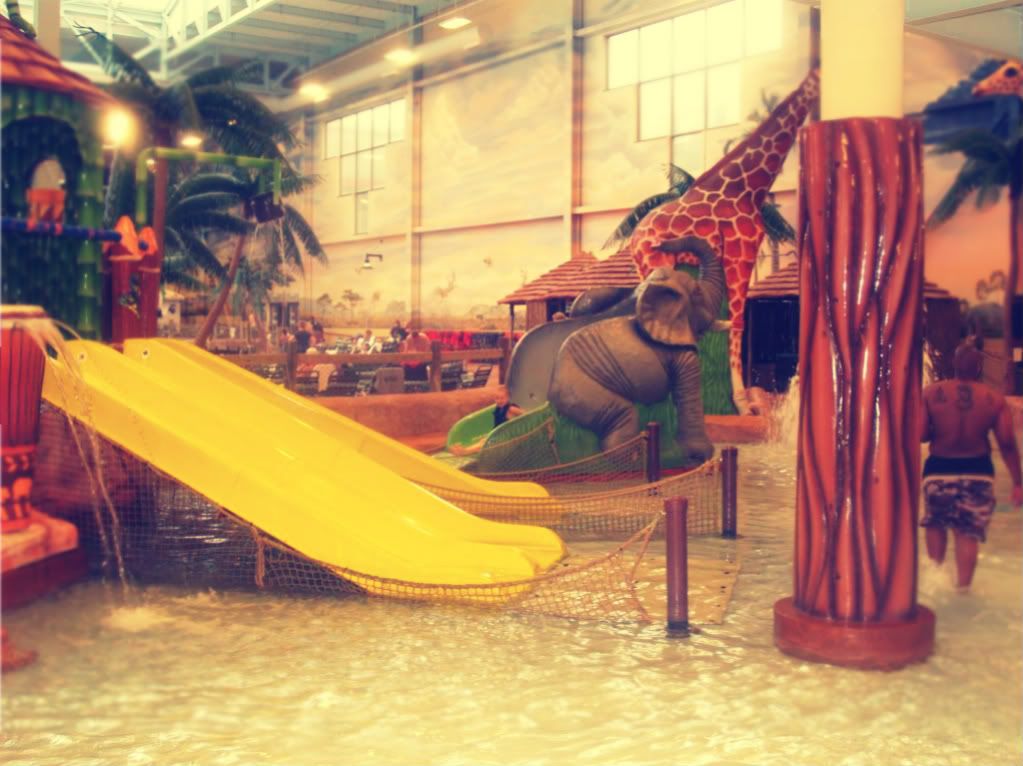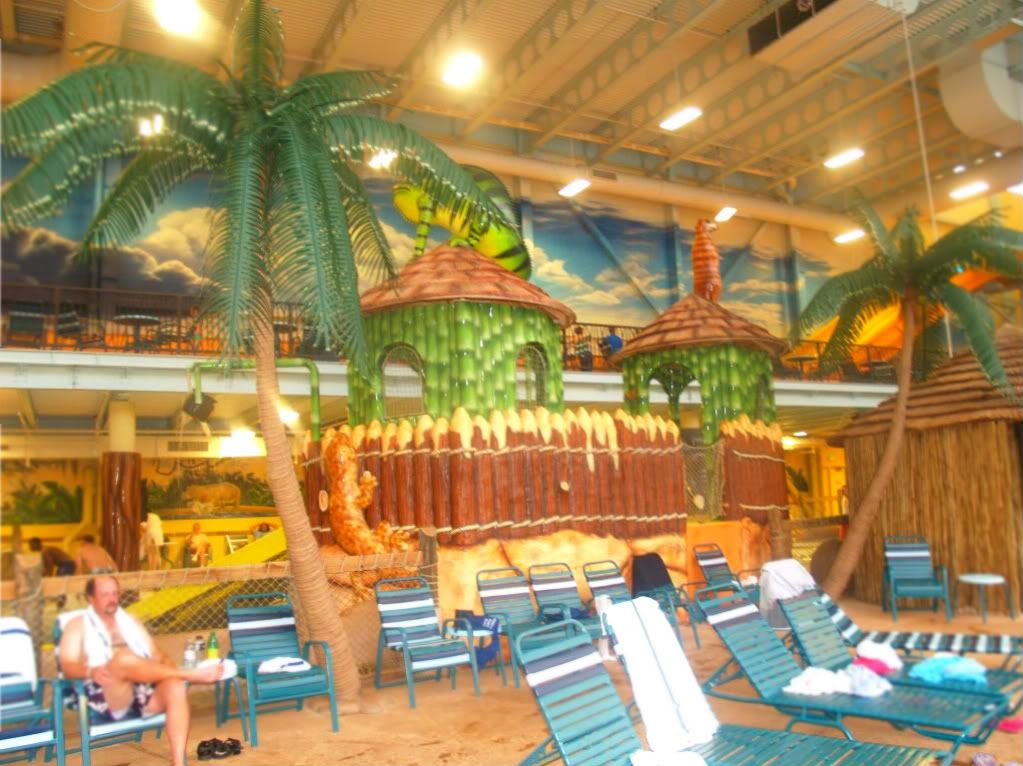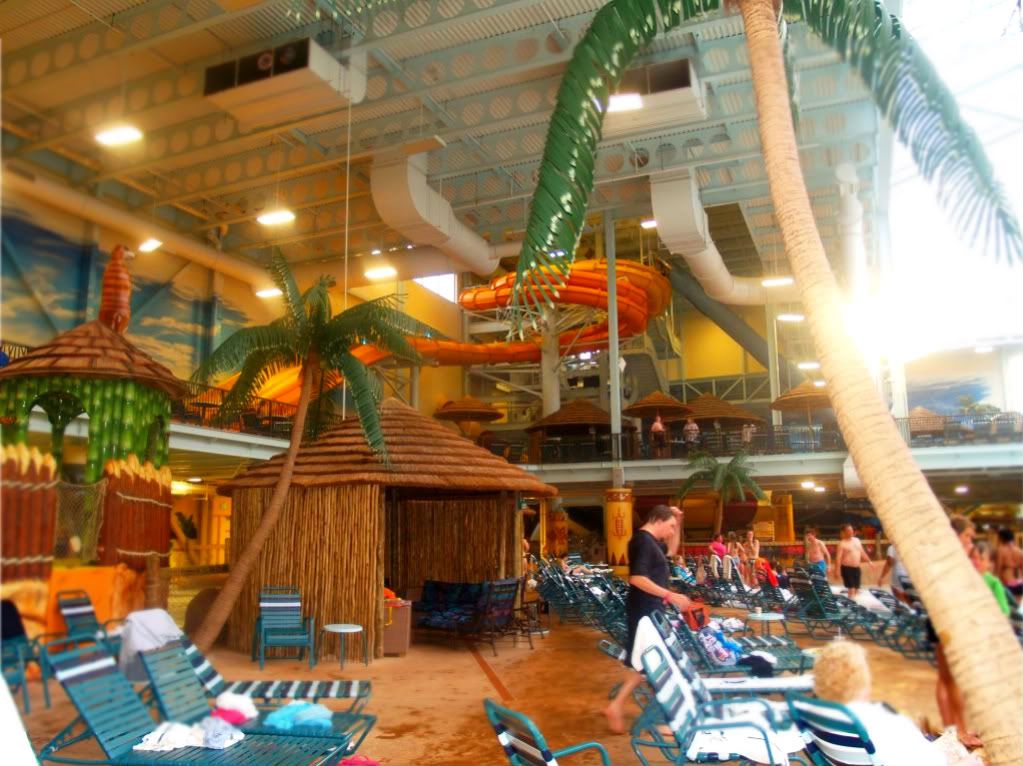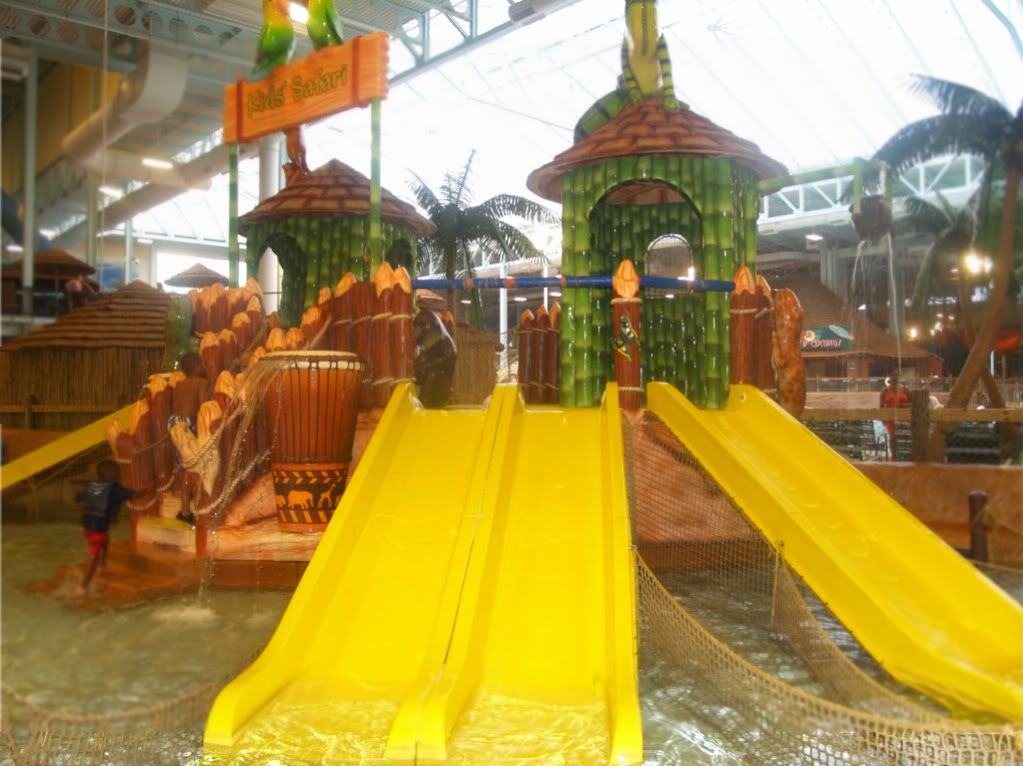 Most of the pics I took are all around the Kid's slides.
Sorry.... that's just what you get with a 5 and 2 year old.
But the place was HUGE, no wonder it's America's largest indoor waterpark! One of the great things for us is that they have a couple slides where 4 or more can all ride together so we got take my son with us but most of the time we were in the kiddie area or we split up so one of us could take my older son to ride some other things. I would suggest going with a group if you have kids of different ages. Unfortunately we weren't able to take advantage of all it has to offer this time around . We wanted to enjoy it as a family and not be like "hey, you take the kids for a couple hours while I go and ride some of the larger rides". But once both kids are a little older, we'll be able to enjoy everything. Don't get me wrong, even going with little kids is a ton of fun.
They have a lot (and I mean A LOT) of things there to do.
I highly recommend going if you get the chance....it is worth the trip! There is one in WI also!
For more info click here.