I love weddings.
I love LOVE.
And weddings celebrate love at its finest and mark a wonderful new beginning.
The commitment, the journey, the excitement of life to come.
That feeling can't be beat. If your not married yet, you can be inspired and dream about your own big day. Or if your like me, it reminds you of your own wedding and all those great feelings come alive again.
My most prominent memory of my wedding day is how I felt as I walked down the aisle with my Dad. The church we got married in is sort of dim where lighting is concerned but I swear as I walked down the aisle
the entire church was bathed in light.
Everyone looked like they were guilded in gold. And my husband-to-be was waiting at the end with a stunning smile. It truly was a holy experience. I had been wanting to get married long before we actually did but God was telling me that this was exactly where he wanted me to be. He planned it for this day, in his time.
The absolute rightness I felt was almost
breathtaking and I will never forget it.
A few weeks ago my cousin Ashley had her turn and married her love Joey. The ceremony was held at the St. Joseph's. Most of my Dad's side of the family has belonged to this church at some point. We have a lot of history there. I'm sure there are some great architectural terms to describe this church but I don't know them. To me it's simply...BEAUTIFUL.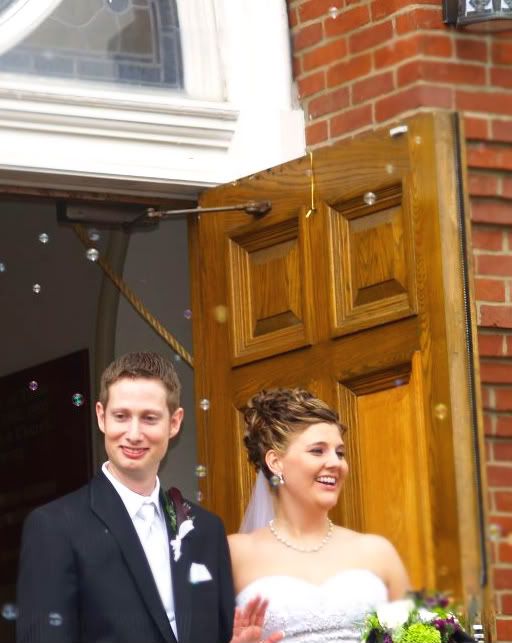 Then it was off to the reception that was held at an awesome old pump station that was converted into an event hall. Had I known about this venue when I was getting married I may have insisted we have ours there as well. It was THAT fabulous!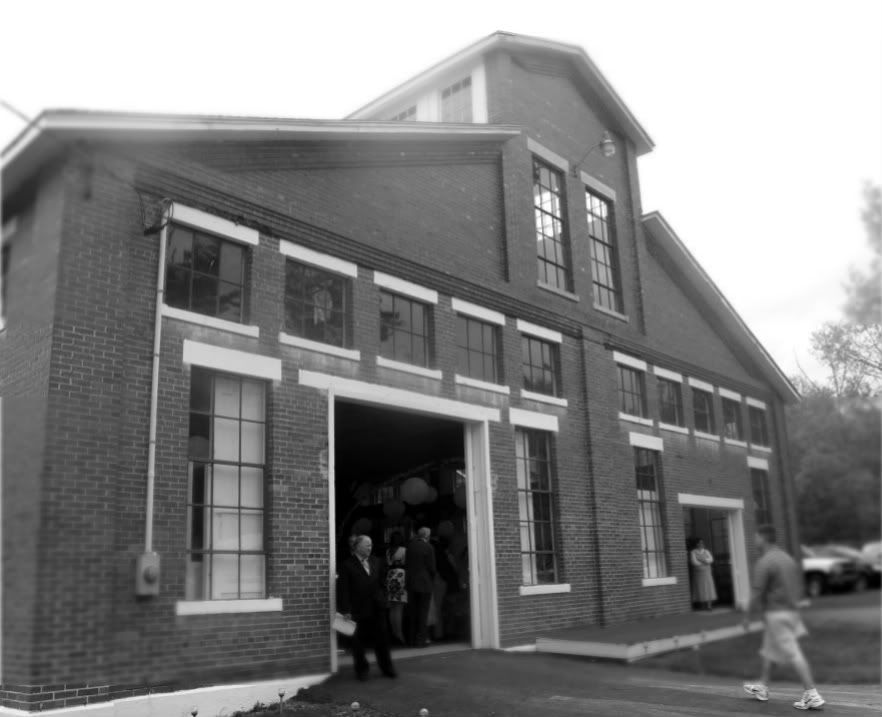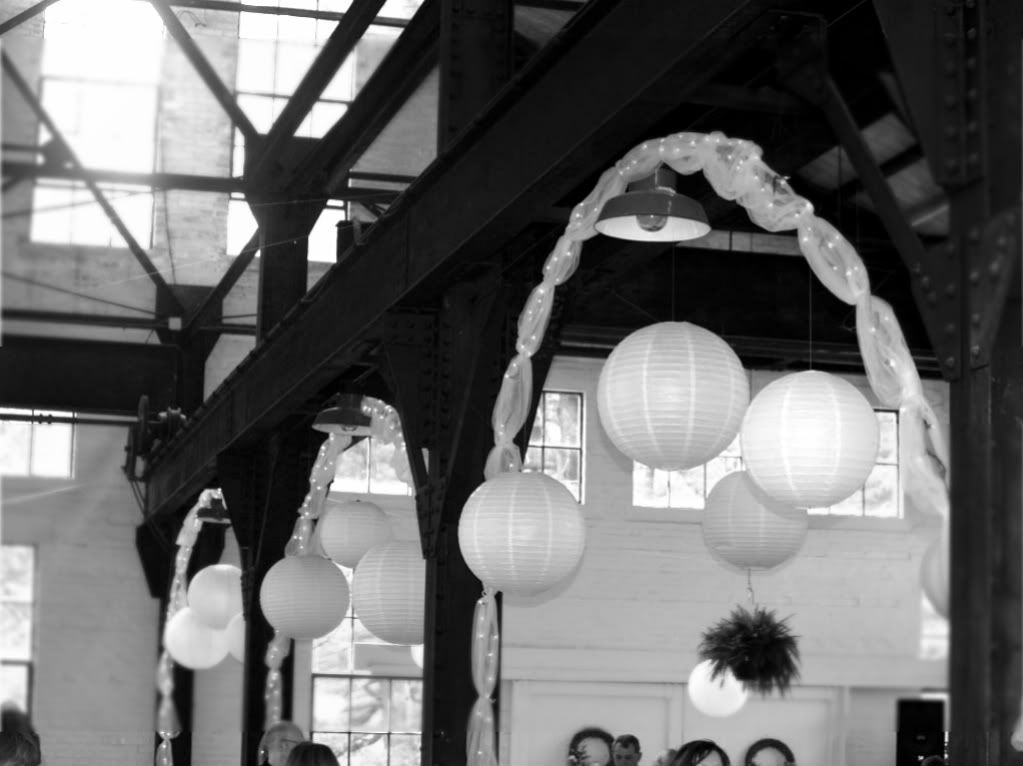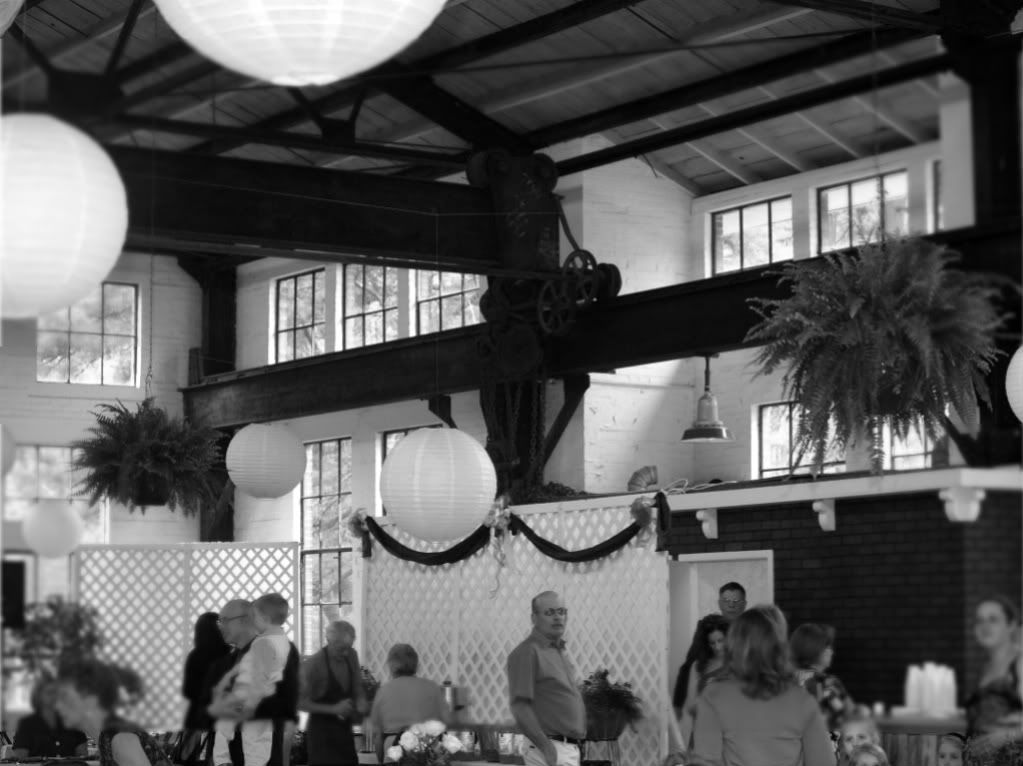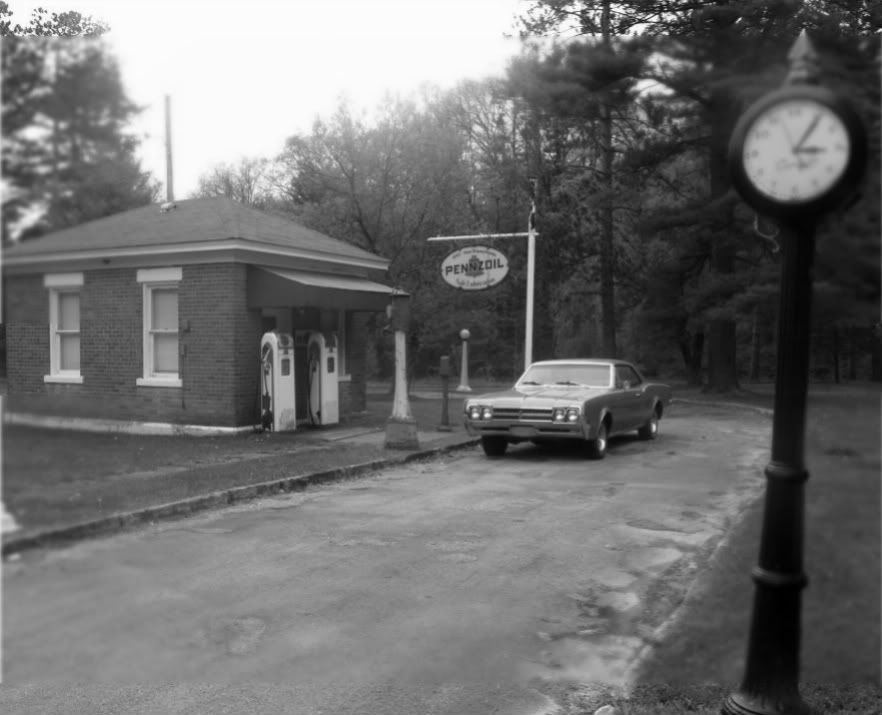 The architectural detail of this place was what attracted me. The industrial beams were made all the more lovely with some white lanterns and ferns suspended from them. And she did such a beautiful job decorating (with a little help from some family of course).
The centerpieces




The cake - Classic and beautiful, just like the bride herself.




My beautiful Grandmother aka GIGI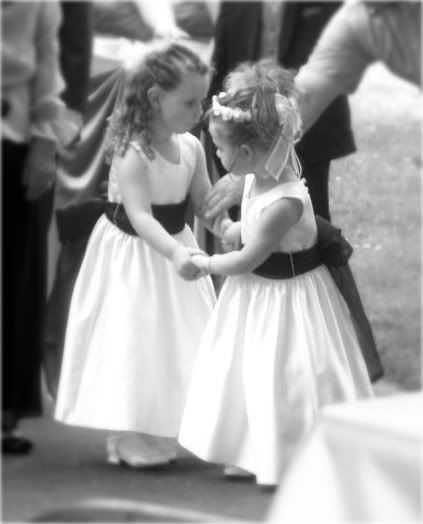 Sweet flower girls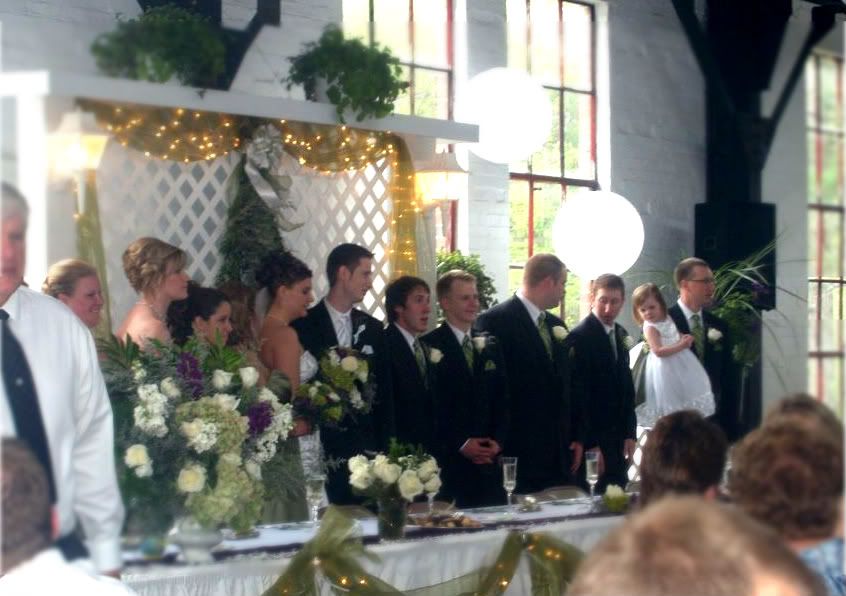 The bridal party
| | | | | |
| --- | --- | --- | --- | --- |
| | | | | |
| First Dance - Ashley and Joey were so relaxed. My husband and I were so stiff and uncomfortable having everyone look at us we couldn't wait for the song to end! We look back and laugh at it now. | | | | |
Dress details - I loved the beadwork on Ashley's dress and the beautiful accent in her hair that stayed in even after the veil came off.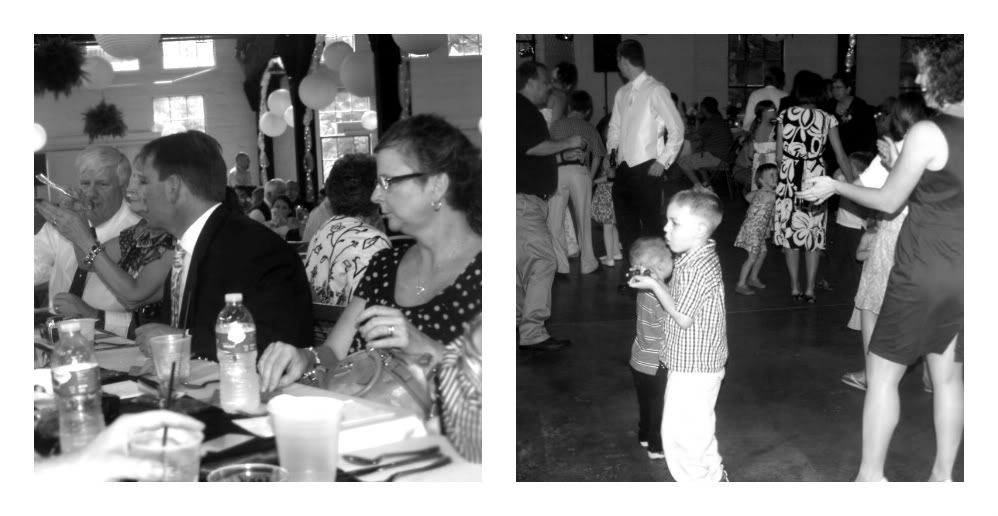 Party People - They did a really cute game for the dinner buffet. You had to "Name that Tune" for your table to be able to go up to the buffet and get served. It was a lot of fun but unfortunately our table was musically challenged I guess and we were the second to last table to eat, but we had a blast playing though!



It was a great wedding and I'm so happy for these two lovebirds!





What are some of your favorite memories from your wedding day?