Things have been pretty crazy and hectic around my house lately. Well, actually for about the past 2 months. Things with my husband's job have been all over the place. He's been working lots of extra hours and I never seem to know when he's going to be home. Of course I see him everyday but our time together just doesn't FEEL like we've seen each other. Been there? I think we need a date night soon.
Regardless of the stressful days that we have where we seem to hit the floor running and never stop til we drop in bed at night, I have been able to pause and appreciate a few things.
Silly things?
Simple things?
Why yes, but I appreciate them none-the-less.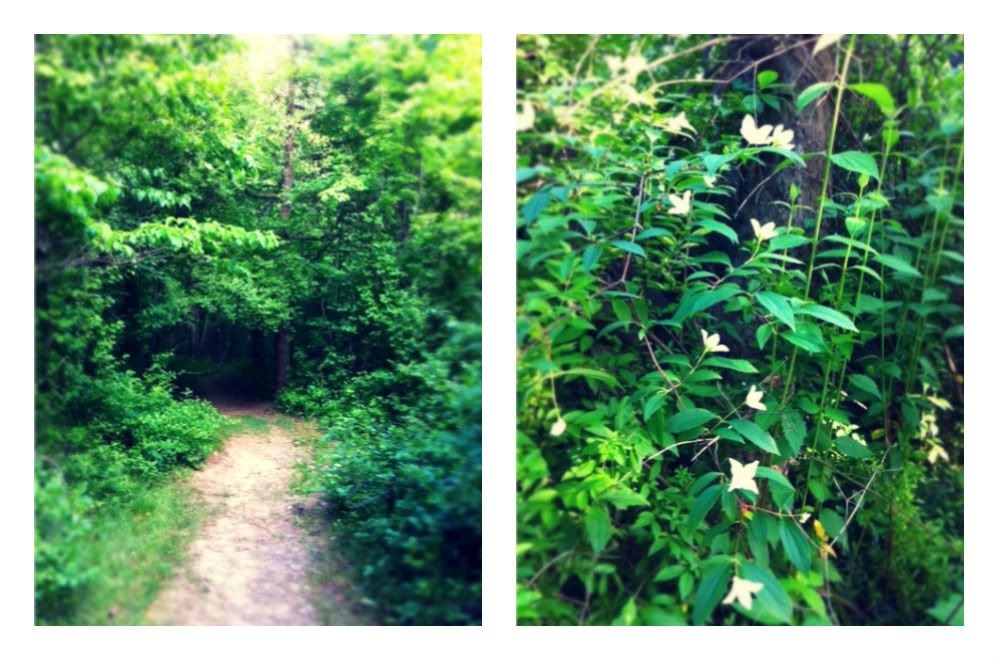 1. A walk in the woods.
There's a healing quiet in the woods that stills my racing brain and settles my soul. You're surrounded by greenery and the sun peeking in through the branches dappling the floor below with glorious light. It's a great rejuvination...this walking amongst the wild.
2. The tamed beast
Horses are like another kind of heaven. Just ask any of the "horse people". They are a happy serene people content to bask in the aura of these beasts. Above is Jessie, my sister's horse. He is big and beautiful and loved dearly by my niece. We had the pleasure of visiting a horse show this past weekend at a local park. Just being around the horses was so relaxing.
They even had these "mini" horses (not ponies) there. They were so cute and basically looked like large dogs. It was really neat to watch them. I wish we could have stayed much longer but it was nap time for the boys and the heat was getting to them.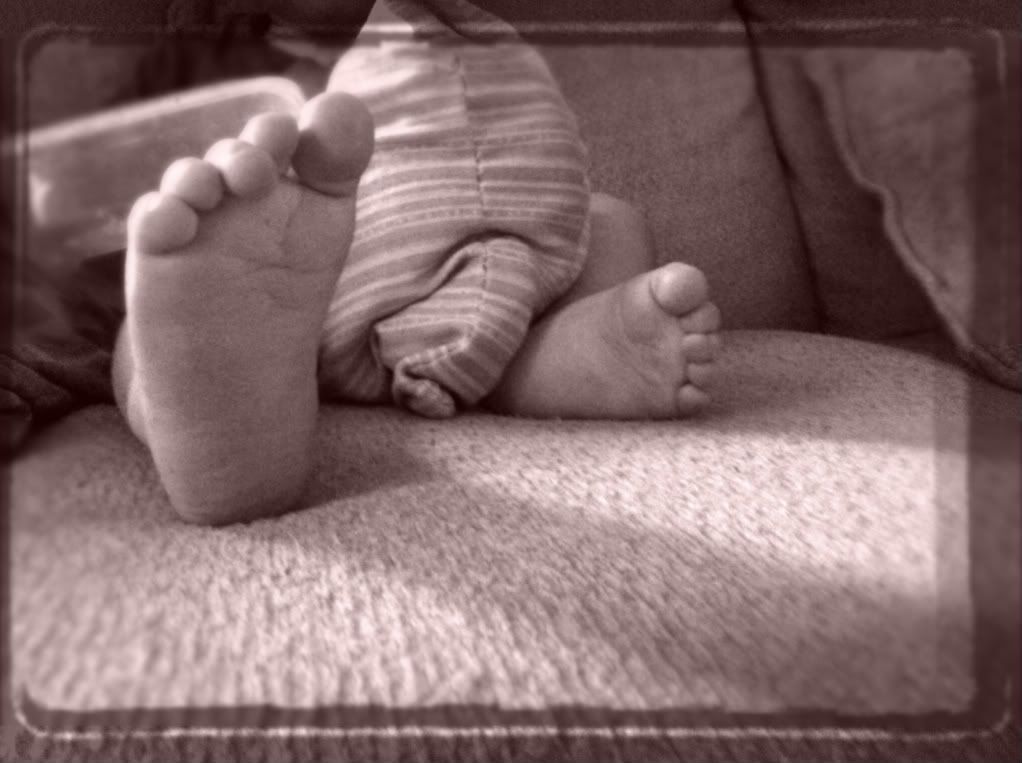 3. Baby feet
I have a love for baby feet. So fresh and new and well...fat :)
I'm noticing my 2yr old's are thinning out and becoming less fat so I thought I'd better capture them quick before these sweet pudgy baby feet are gone for good.
4. Angels wings
I went for a walk the other day during my break at work and the sky was just amazing. I wish I could have gotten a better picture. The entire sky was filled with clouds like this.
They looked just like angel's wings everywhere.
5. Freedom
Believe it or not I have had the same pair of running shoes for about 4 years now. They are in horrible shape and needless to say the padding is less than supportive these days. I am SO excited to have a new pair. I don't usually go for something girly like this pair with all that hot pink and flower print on the inside but hey, they were on clearance and that was the only way I was getting a new pair. But now I can run more often and hopefully with less pain in my knees and ankles!
Happy Tuesday! I hope you find some small thing that makes you smile today!