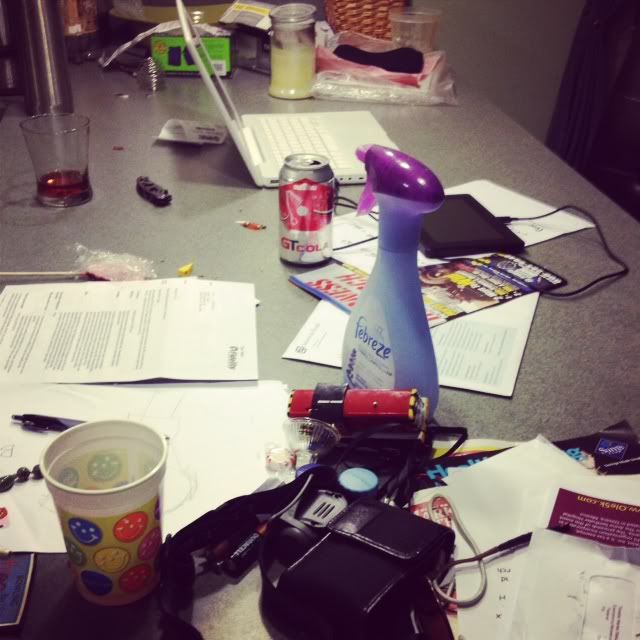 * My counter top is THIS MESSY about 99% of the time. Can you see the amount of electronics? There's a laptop, blackberry tablet, digital camera, and likely to be an iphone somewhere in there too. We're lucky nothing has spilled on any of them yet.
* I actually feel victorious when I take laundry out of the machine and find that I really did get that stain out. Been known to yell out a "YES, TAKE THAT!" when it happens.
Saving money by not having to replace it...that's what its about people.
* More often than not I can be found drinking wine (boxed of course) out of a teenie tumbler rather than a wine glass...classy right?
* My kids eat pancakes for dinner...a lot.
*too much sugar*
*I'm starting to love cheesy sappy predictable movies on the Hallmark Channel.
Does that mean I'm old? Don't answer that.
*I'm an obsessive picker.
If I get the slightest blemish I pick at it until I make a mountain out of a mole hill. TMI? Ha ha!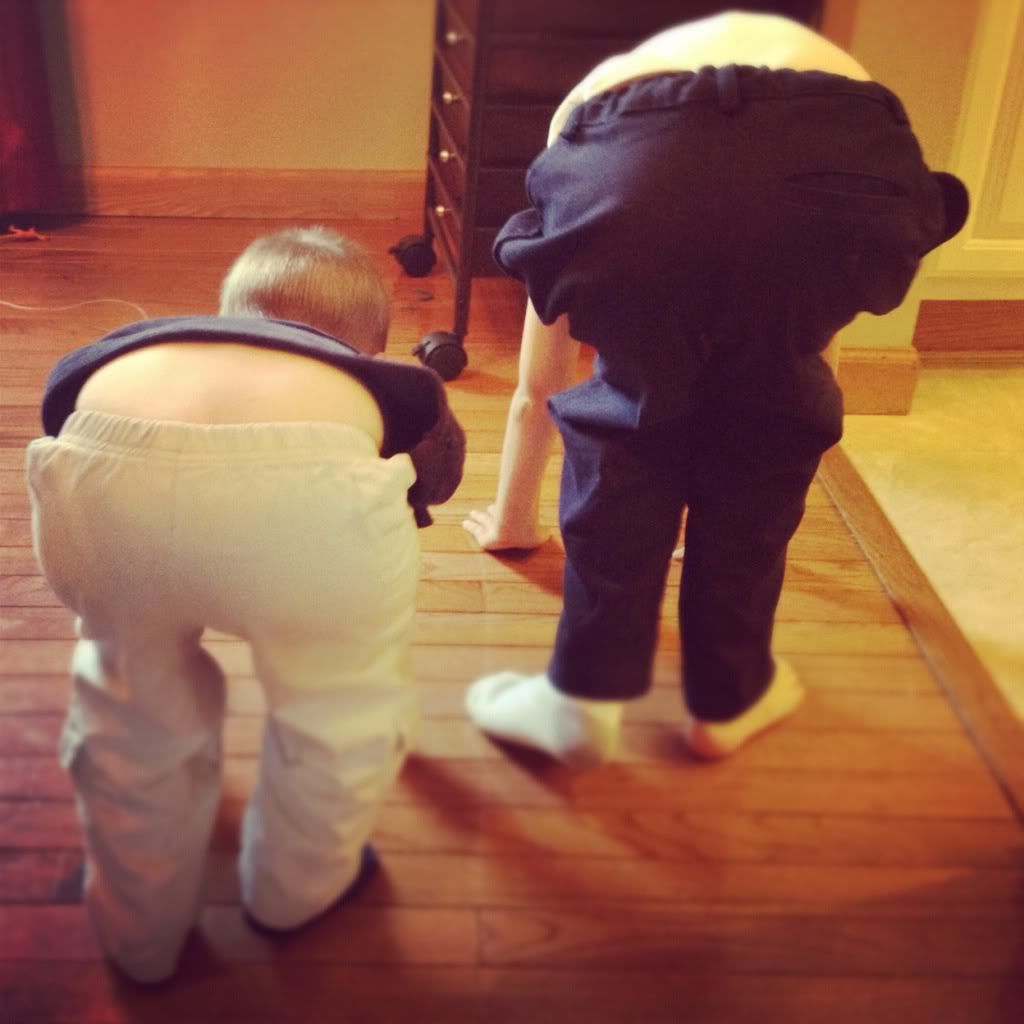 Doing a rather exaggerated booty shake. Notice how L only has one sock on! I swear that kid NEVER has both on.
* I had to teach my 6yr-old the difference between a fun dancing type of booty shake (which is ok) and the mean rude butt-in-your face kind of shake (which is not ok) that he was giving his brother.
Oh the responsibilities of a parent.
*Hubsy and I had a date a the gas station.
We met up there unexpectedly, each filling up our cars at side by side pumps. The kids were in the car so we actually got to talk to each other in relative peace for 5 mins. Hubsy joked that it actually felt like a date.
It was an expensive one though...$160 for 5 mins!
Happy Tuesday y'all.
And keep it real :)