A few favorite things from this past week....
*
Sticky little boys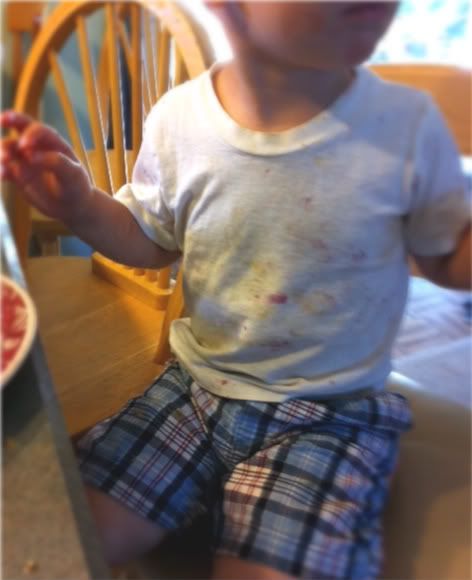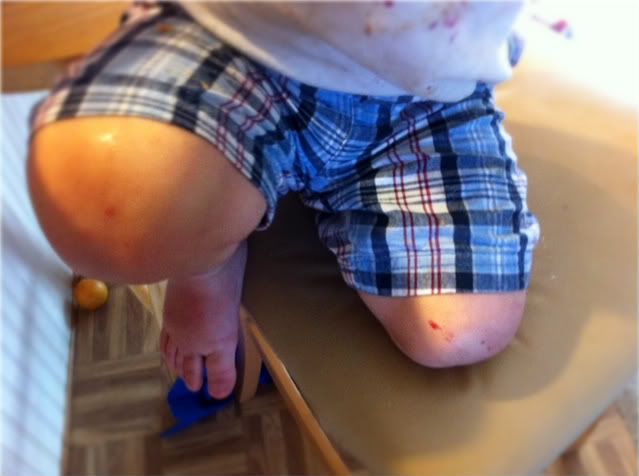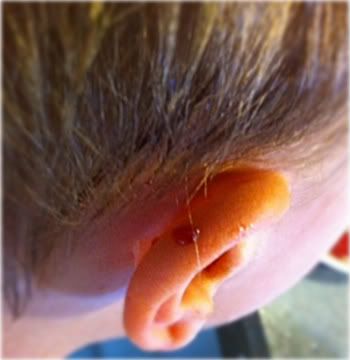 This is what I came home to the other day.
Look at the PBJ all over E's shirt!
And yes, that is jelly on his ear and his knees.
Normally I would have heaved a deep sigh at the laundry
nightmare this is sure to cause but honestly it just had me laughing :)
*
Farm fresh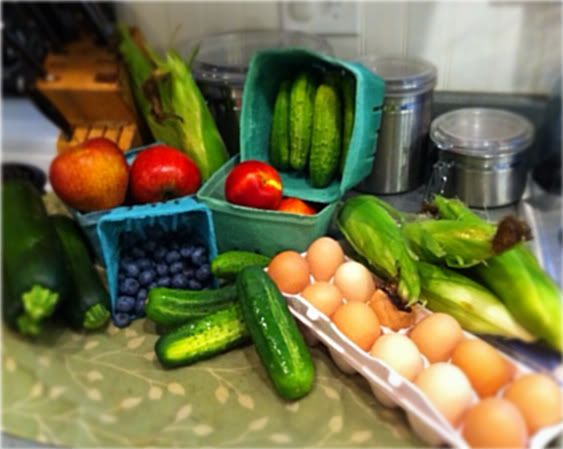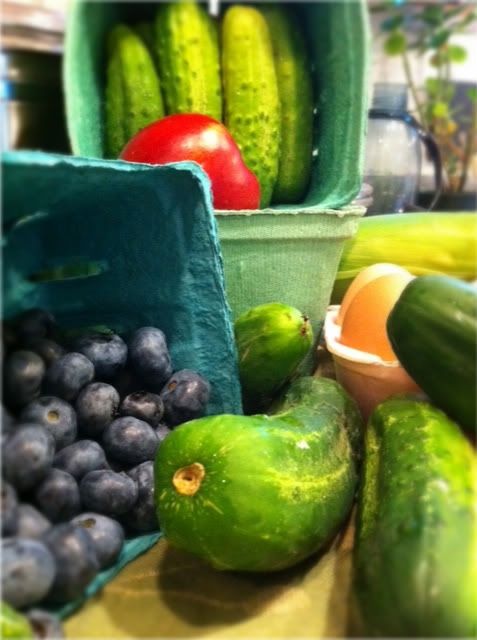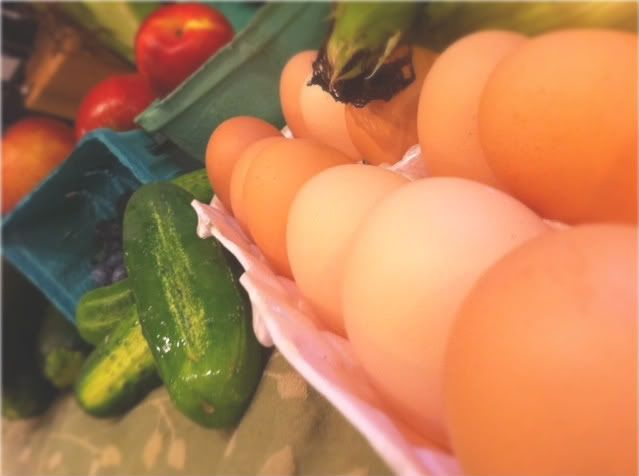 This is my loot from a recent trip to a local farm. Everything looked so delicious it was hard to decide what to get. So far we've had the corn on the cob, green beans, blueberries, apples, and nectarines plain...and they were great! So fresh and flavorful they didn't even need dressed up with anything. My husband made a bacon and spinach frittata with the farm fresh eggs...delicious. All that's left is for me to attempt to "pickle" the pickling cucumbers, little nervous about that one ;)
*
The Falls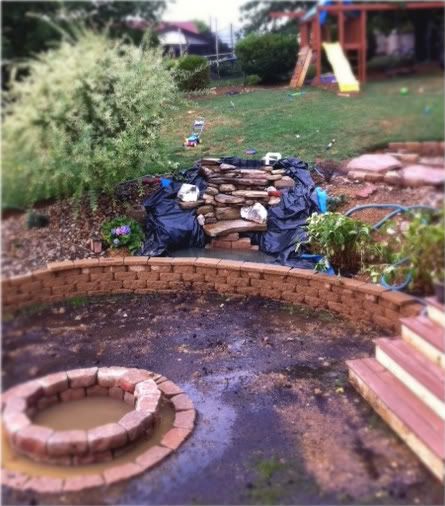 The new area where the pool used to be is coming along really well. Remember that handy husband of mine? This is all thanks to him. He built the retaining wall (on half is visible here) and reconstructed the fire pit which would hold about anything BUT a fire in this pic. And the waterfall? Needs some more rock before we can call her done. But when the water is on, it falls just beautifully. We're thinking of having a "who needs a pool anyway?" party :)
*
A new little project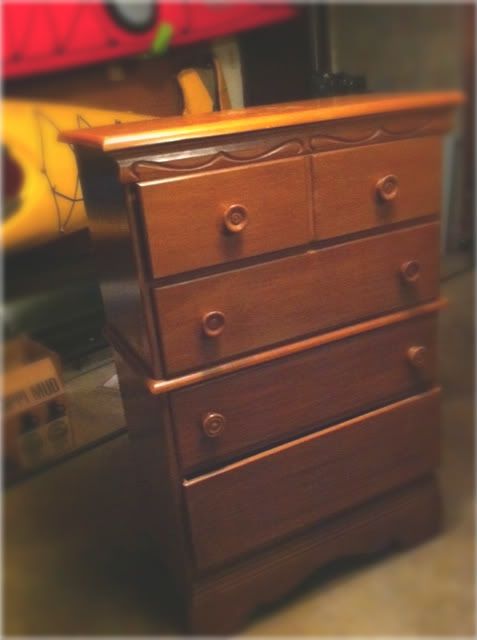 I'm excited to get into a new project (especially one that is little, easy, and will provide me a sense of accomplishment within hours). We got this dresser for E's room for FREE....boy do I love that word! Some new paint and knobs and it will be sporting a new look. I'm thinking bright red for this baby, will go great in his room.
*
Old school cartoons
My boys are all the sudden into old cartoons that I used to watch when I was kid. I actually sat and watched Tom and Jerry with them for a half hour the other night. I'm getting a huge kick out of them asking to watch these instead of the usual modern day pals. Sorry Dora and Diego but I mean YOU emPHAsize EVery OTher SYLLabLE, and it just drives me nuts.
I prefer the physical comedy provided by Tom and Jerry and Bugs and pals so its much nicer to have these on in the background.
*
Sandal tanned little feet
I love seeing the little stripe of tan on his feet from his sandals.
It reminds me that he is running around like a little boy should, enjoying his second summer.
*
Finding this little gem
Have a great weekend!