A little randomness for Friday....

: :
So day 1 of my new attitude went really well. Thank you to those who left me such sweet comments on my last post! Fundamentally changing the way you think and behave is TOUGH.
Day 2 saw some negativity creeping in but I was able to recognize it and turn my thoughts and words around, so another success : )
I've mentioned before about the devotionals I read to my son before bed and how they are always so timely for ME. I think I'm getting more out of them than he is at this point but I hope some of it is soaking in to him :)
Here was last night's....
"Watch the way you talk. Let nothing foul or dirty come out of your mouth. Say only what helps, each word is a gift." Ephesians 4:29
I have definitely been thinking more before I speak. Just imagine...saying only what helps. This is my goal.
: :
Our pool collapsed a week ago : [ And after many phone calls to the insurance adjuster, they determined it will not be covered, so alas our beloved pool is gone. In line with our determination to find and focus on the positive we have been having fun figuring out what we are going to do with this now void area of the yard. Some realistic options and some fantasy...L (my oldest son) wants to put in a waterfall leading into a pond he can fish in. My husband wants a hot tub. Fantasy?...um yes ; ) We have settled on moving our firepit from where it currently is to this area so people will actually have room to sit around it and enjoy the fire. We may even put in a
tiny
waterfall
since we have the majority of materials needed already...but no pond to fish in. Hoping L will still be happy with just a warterfall.
Firepit....waterfall....all in all I think it will be a really cool space when we're done with it.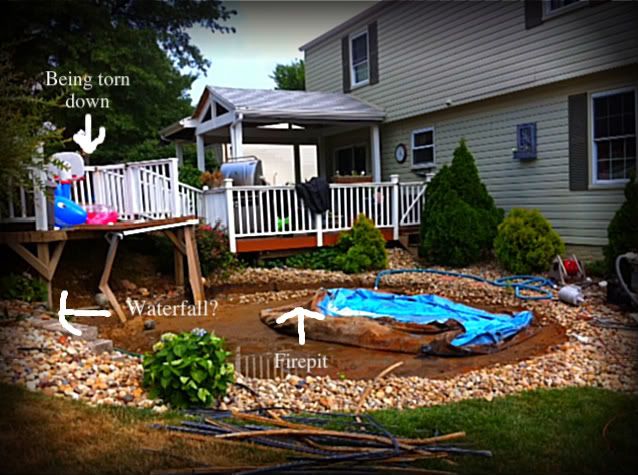 : :
My car broke down on Monday and it has been in the shop all week Thankfully this happened during the summer when my husband is off from work and we can get by on one car. So I have been driving "Black Jack" to work this week. I must say I have been enjoying it thoroughly : ) Black Jack is kind of a metaphor for what my husband and I are trying to achieve. It is simple, no unnecessary frills here. Good old crank windows, manual door locks, stick shift. You have to actively DRIVE this car and I love it. But so does my husband so I know he'll want it back : )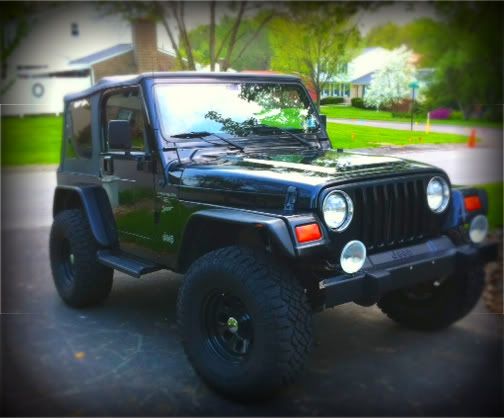 : :
All the prayers and support I have been getting have been such a blessing. They just fuel my fire to really make the changes God is calling me to and be firm in my determination to become a better person and break out of these bad habits.
I need this. My family needs this.
Thank you friends, from the depths of my heart, thank you.
finding joy