This past weekend we took a trip up to visit my Dad and stepmother. They live about an hour and a half away on beautiful sprawling acreage near Cook's Forest.
Their house is a boy's paradise.....
and mine too.
My sons absolutely love going to visit. The sweetness of the quiet and natural surroundings can't be denied. We all become entranced and it ends up feeling like a mini vacation. It is one of my favorite places to be. In all seasons really but summer is truly a treat. So I thought I'd share some of my favorite things about the farm (aside from the loving people that live there ;) along with some photos that I took.
I love walking into the barn on a hot sunny day. As you enter you're immediately enveloped in cooler air and the smell of hay. With the sun rays streaming in through the cracks, the quite peace of the barn is almost palpable. It's also a wonderland to two little boys who love to climb and run and play. Strangely enough my older son always wants to sweep the floor so there is no hay on the boards. Not sure where he got this clean gene but its not from me ;)
The Horses
No he's not dead...just rolling in the mud to relieve the itchies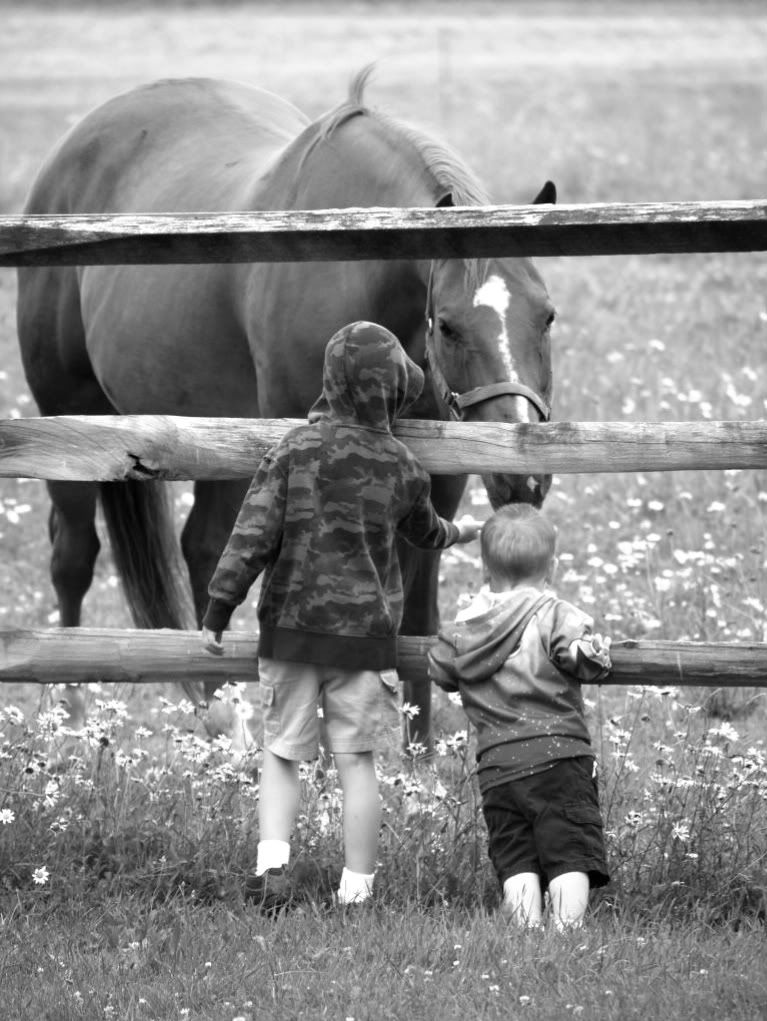 We love everything about them....
their beauty, the sounds they make, the feel of them, and yes...even the smell :)
The Cool Farm Equipment
What is it about old farm equipment that just begs to be photographed in black and white?





Well, they ARE pretty cool and I actually would like to drive Big Blue. Were thinking of helping out with hay cutting and bailing next year (hard with 2 little boys but maybe). It will be sweaty, hard, itchy work but I think it will be a rewarding experience that we will all enjoy..
The Campfire
I just love sitting around the fire talking, laughing, and toasting marshmallows!
The warmth and dancing flames are mesmerizing.
The Lanscape
beautiful blueberry bushes getting ready to burst with fruit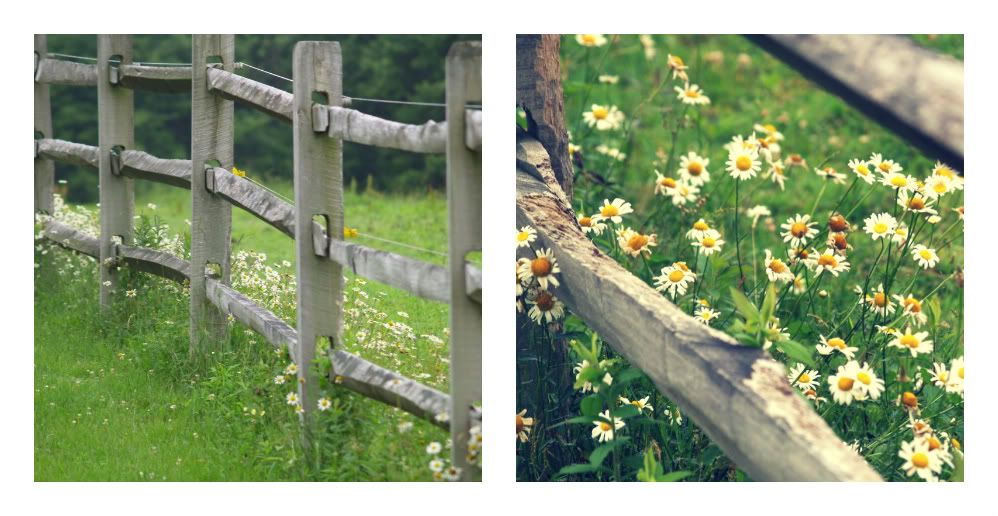 wild daisies
my pretty poochie enjoying romping in the country





Rolling land, ponds, tall grass, rows of corn
,
horses, barn, farmhouse, firepit, garden patch, wildflowers...you get the idea. Just look around and breathe in the fresh country air...it will renew your spirit!
The Creek
(likely with both boys at my side) playing on the rocks and looking for crayfish in the creek. Nothing better than a rocky babbling brook dappled with sunlight and a carpet of moss! Sheer heaven :)
I guess I am just a farm girl at heart!
Check out my stepmother's blog here
for some farm fresh stories and recipes!
Linking up with
Rachel
!