I love decorating for the different seasons and holidays.
Problem is I don't have a lot of decorations!
I normally don't like to decorate for Halloween specifically. I'm just not that into spooky stuff so I tend to stick with general fall decor and leave it up for October and November. But L and E are typical boys and adore the
ugly
spooky skulls and spiders we see at the stores so I may have to start decorating with some of them too to make them happy.
L thinks my current decor is "boring"...ha!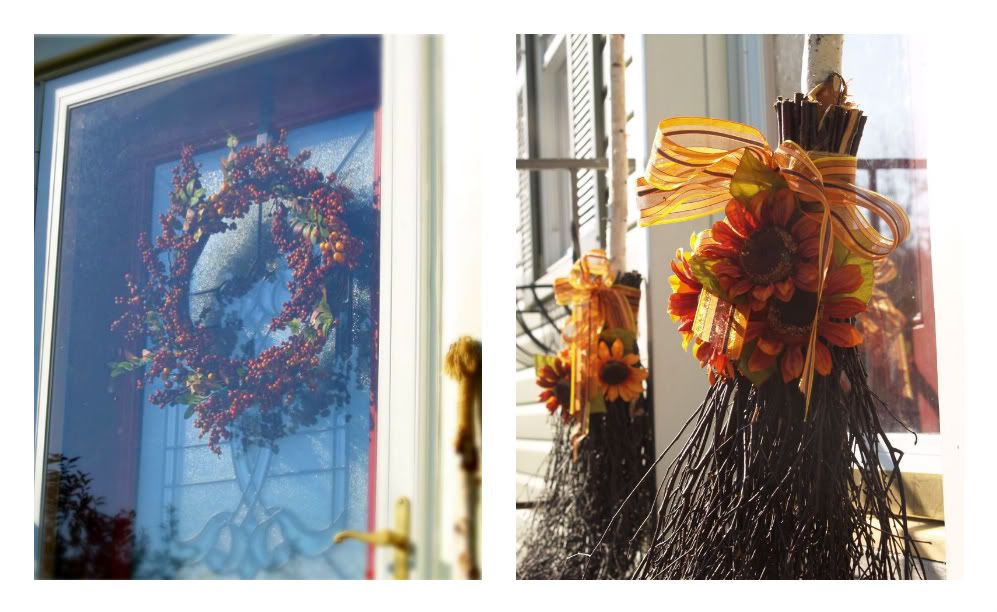 Front door: Berry wreath and "twig" witches brooms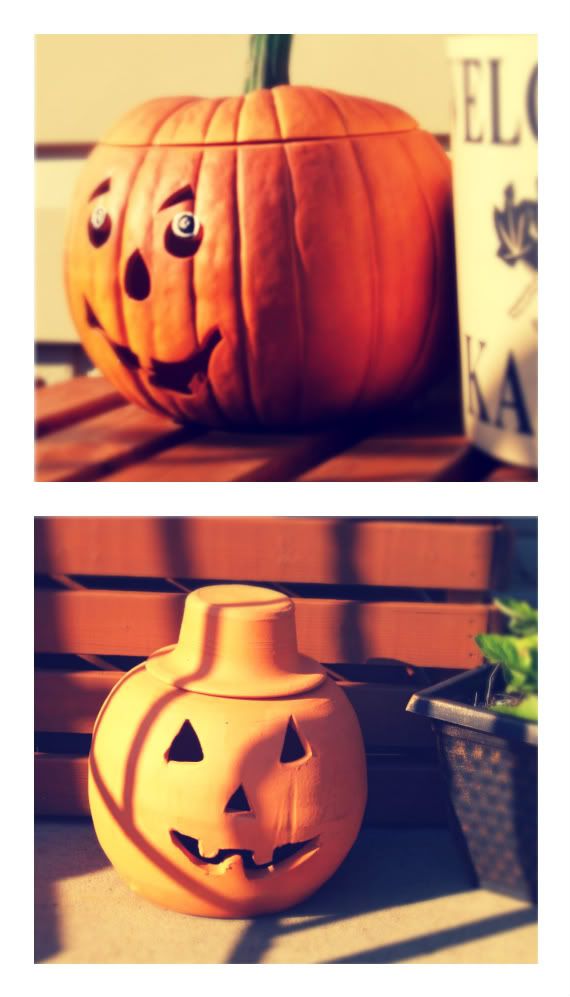 Happy "Jacks" on my front stoop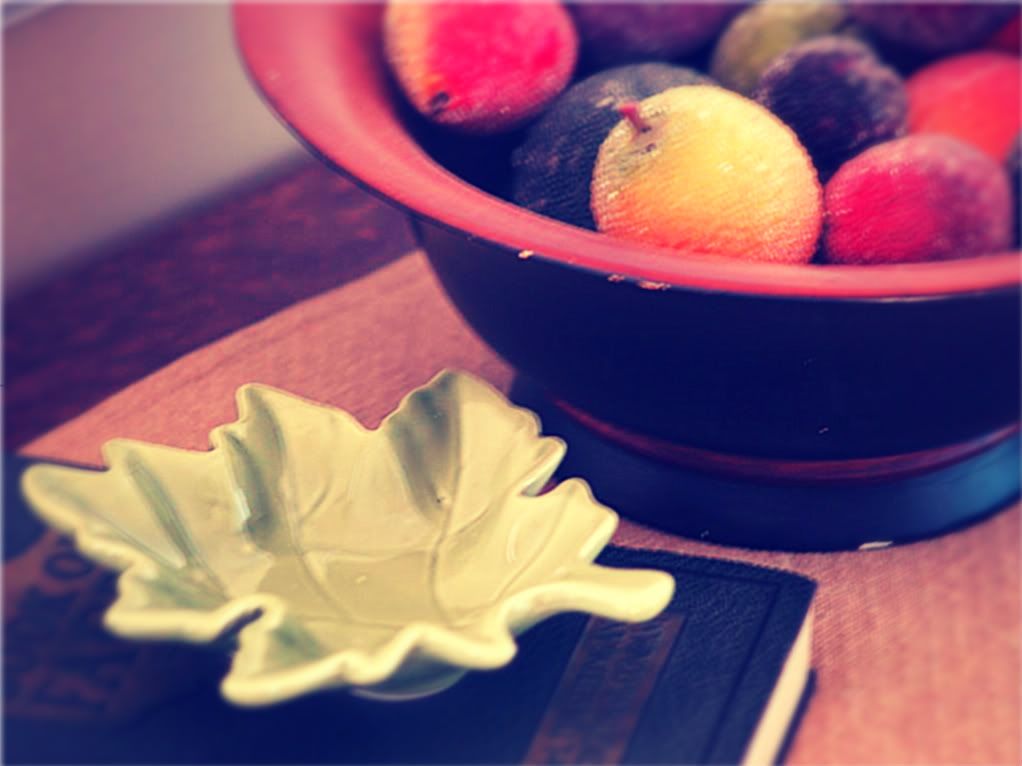 Fall jewel tones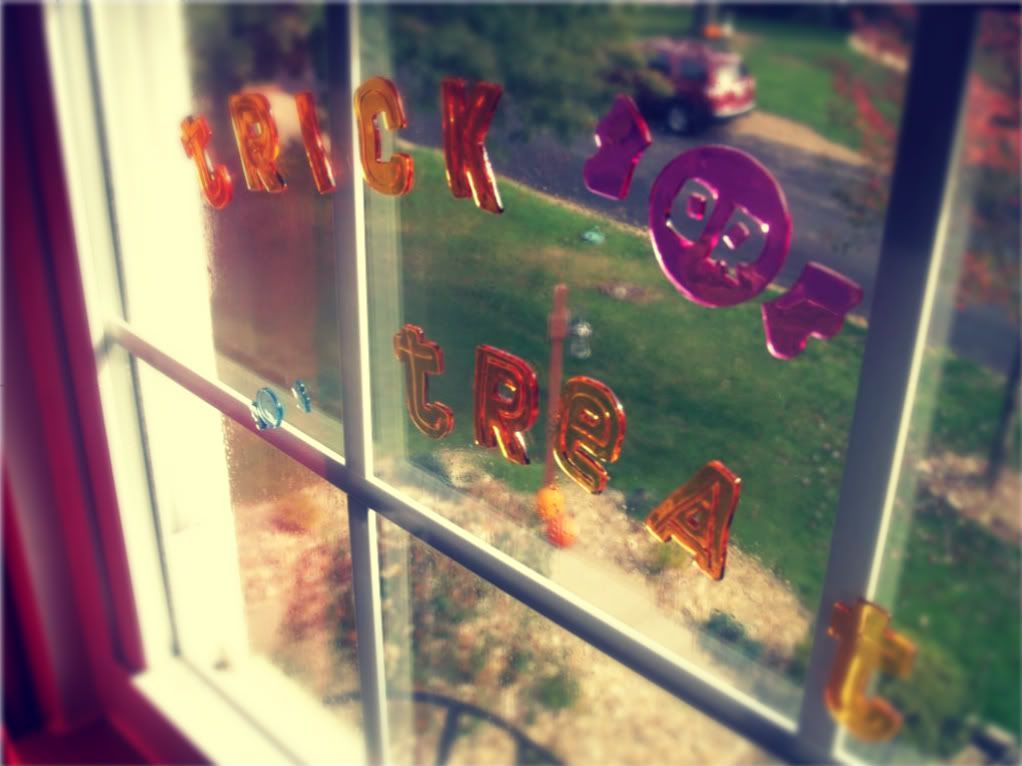 Fun window clings
Harvest Hearth: complete with handpainted pumpkins from my little Picassos on the shelves
What about you?
Do you do "spooky" or "boring" in your house?