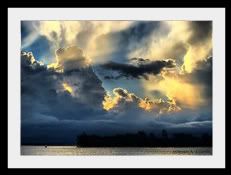 Just breathe.
Tread water.
Pray and be faithful.

A new struggle is surfacing.
This is a hard post to write.
I love my L with all my heart.
He has such a big heart and can be so loving. But I don't know who this child is lately.
This week we have hit a new low. Not that we've never had behavioral issues with him before but we're facing a new challenge and I'm not sure how to handle it.
There is lying.

There is sneaking.
There is disrespect and backtalk.
And not in small doses or I wouldn't be writing this. The first thing that comes to mind is maybe new exposure in school. I really can't think of anything else that has changed that may have brought on this level of increased bad behavior. He's using words we've never used at home and certainly don't approve of. He's lying about almost everything. I get lying, I understand why kids (and adults) do it. But he lies about things that don't even make any sense. Like things he wouldn't even get in trouble for regardless of his answer. And the backtalk. OOOHH the backtalk, dished out at every turn. It almost feels like living with a rebellious teenager. Of course E is soaking all this up and emulating his big brother which just compounds our frustration.
What could be different about kindergarten versus preschool? Is there really that much difference from the 6 hours a week he was in preschool last year to the 35 hours a week of kindergarten?
I just don't know...
But I do know that this too shall pass, it's just going to be one
of those struggles we need to go through.
And it surely won't be the last.
I pray for the right words to say to L, the right actions to take, and peace in our home.