Cobalt tank: New York & Co
Earrings: Drops of Rain - b e h i n d t h e m o o n BEADWORKS (available on Etsy)
Necklace: Custom - b e h i n d t h e m o o n BEADWORKS (email me for details)
Bracelet: Custom - b e h i n d t h e m o o n BEADWORKS
(email me for details)
Five months ago I did
this post
about trying to grow out my hair and achieve those loose luscious curls I so often admire on celebs and several of you other bloggers! I got a "body wave" that was more like a full on
"finger in an electric socket" perm. Not that I minded it much once it started to relax but it was still tighter than I wanted. Well my hair is finally showing some length gained. And I curled it with a curling iron despite that my perm is still going strong. I was actually able to get something close to what I've been wanting for a long time...which made me really happy.
Me?
Happy with my hair?
It's like an impossibilty and yet...I kinda am.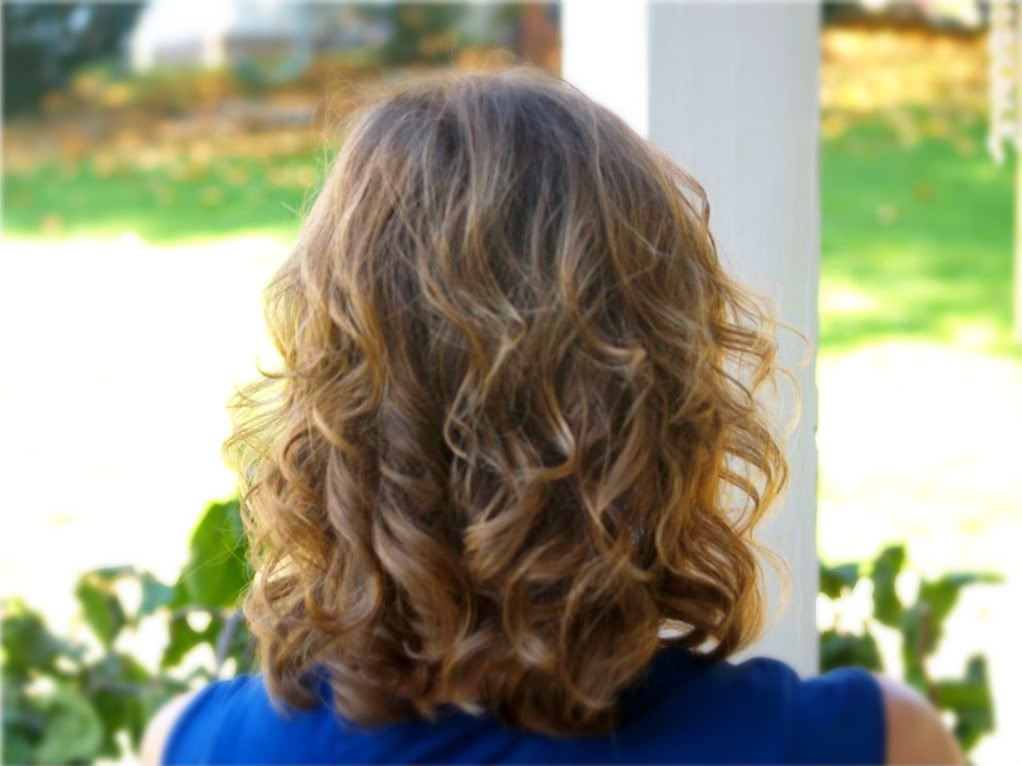 We recently had a Indian Summer weekend so we decided to have one last cookout at our house. This is the prettiest I have felt in a good while so I had my hubby document it for me.
Gee, I don't look stiff do I?
Not used to posing for a pic ;)
Are you ever happy with your hair?