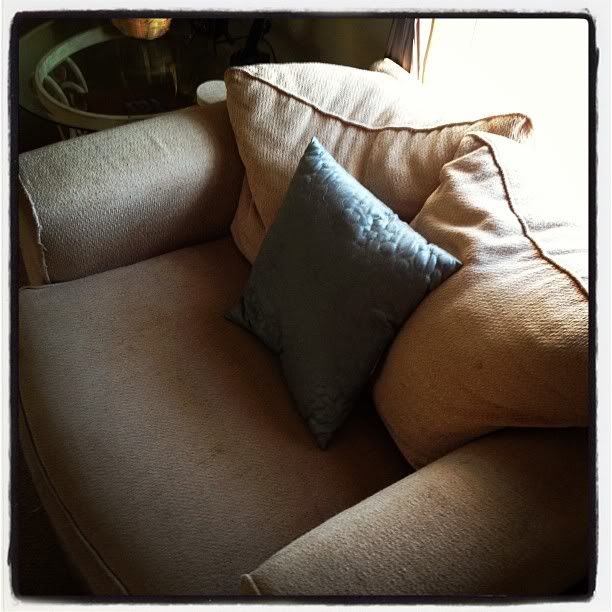 Yep, I think I'm THE LAST person on the instagram bandwagon but I'm hooked ;)
If you don't have an overstuffed chair, may I suggest you run right out and get one? It doesn't need to be snazzy. This one is about 8 years old now and in shabby appearance but it has held so many wonderful moments. It's just big enough to fit two people if you really want and small enough that the only way you're getting two people on it is to snuggle ;) It kinda forces the snuggle....I like that.
I have wonderful memories in this chair. My first Mother's Day was spent laying across the arms with a sleeping baby on my chest. Sheer bliss. I can't tell you how many mornings I have brought a sleepy little one fresh from bed down to snuggle on my lap in this chair. All tucked up in my arms, smelling of sleep, and skin flushed from just waking. Such blessed moments that will be gone all too quick. I am hanging on to them for as long as I can.