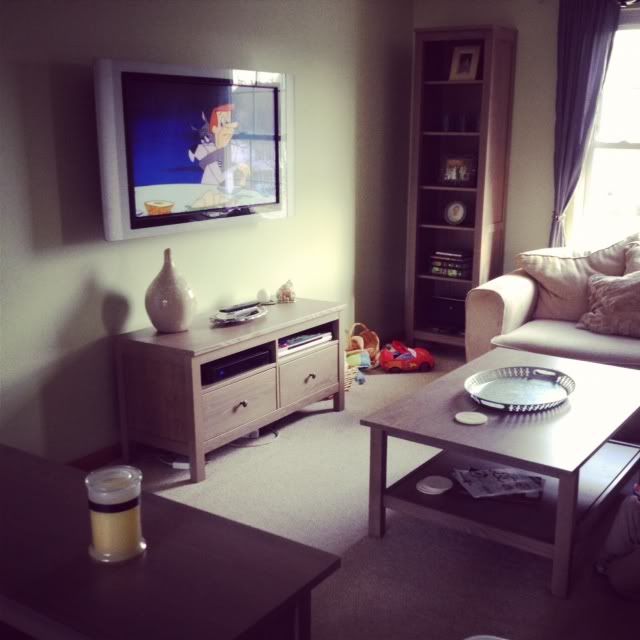 Yep, that's good ole George Jetson on the TV.
1. The highlight of my week was getting new IKEA furniture on the cheap, HELLO Craig's List! We got all 4 pieces for what one piece would have cost new at the store. Major score.
Now I have somewhere to display this little guy....love owls!
2.
If I had to classify my interior design aesthetic it would be
Eclectic, I like just about every style.
3.
My first vehicle was
a 1990 Plymouth Laser, it was hot I tell ya. Black, 5 speed too.
4.
An item I need to have in my day in order to function is
a shower/coffee.
5.
My favorite way to waste time is fiddle on my iphone. I do this way too much.
6. Right now I could really go for a vacation, somewhere hot and tropical. Although I have a better chance of dragging a plant into the bathroom, turning on the shower for steam and just using my imagination ;)
7. This weekend I will be frantically getting all the last minute stuff done for my sons' double birthday party. And hopefully a little kayaking ;)
Stole this little gem from Diedre.
Happy Friday gals!