Some random things that have brought me joy this week...
Love notes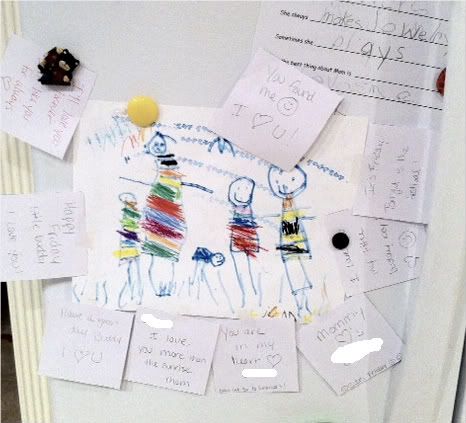 Since my husband is off during the summer, I don't see my kids before I head out the door in the mornings. So I have started to leave my oldest some little love notes all around for him to find when he wakes up. He loves them so much he doesn't want to throw any of them away, he posts them up on the fridge. I have to get rid of most of them because we have no space but I let him leave some of them on there. Makes me so happy that we this little connection even when we aren't together.
Backyard Bravery
L wanted to go outside to play the other night. He said "Can we go outside Mother? I just adore the evening air". What 5 year old talks like this? Cracks me up! So I took them outside to play and L wanted to try swinging on the rope swing starting from the TOP of the playset. He said "I'm kinda scared Mom, but I think it will be fun". He gathered his courage and took the leap. You have to know my L though, he will normally avoid it like the plague if it is even remotely scary and just refuse to try. He's very happy in his comfort zone thank you very much. So this little moment of bravery really made me proud of him.
Mac N' Cheese please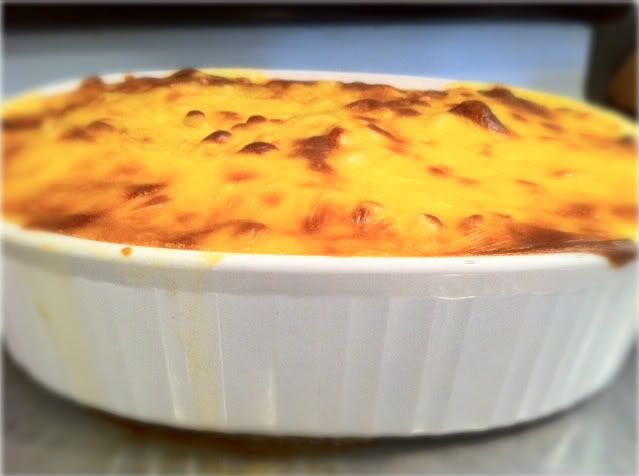 I came home from work to the wonderful aroma of homemade mac n'cheese being made by my mother-in-law (what a woman!). While this is not exactly diet food, who can resist an awesome surprise meal that they did not have to cook? I tried to stick to a small portion but man I enjoyed every bite!
Spooning with E
My little wiggle worm actually asked me to snuggle him and promptly assumed the spooning position. Melted my mama heart! He's rarely still long enough to snuggle in any way. Man I soaked it up!
Friendship
A new purchase
We just love camping so much we decided to buy a pop-up camper. Our recent trip to Pymatuning showed us that our boys are at the age where we can really start branching out and taking longer trips.
And they LOVE IT just as much as we do.
My awesome husband sacrificed his dirtbike to help fund the camper cause. He said the bike was just for him but he was going to sell it and do something with the money that we could all enjoy. And he made a huge profit - gotta love that! So alas we are now the proud owners of this cute little pop-up. Watch out campgrounds of America - here we come!
Go check out Rachel's Favorites at
Finding Joy
!