Some favorites from this past week.....
Knights of the playground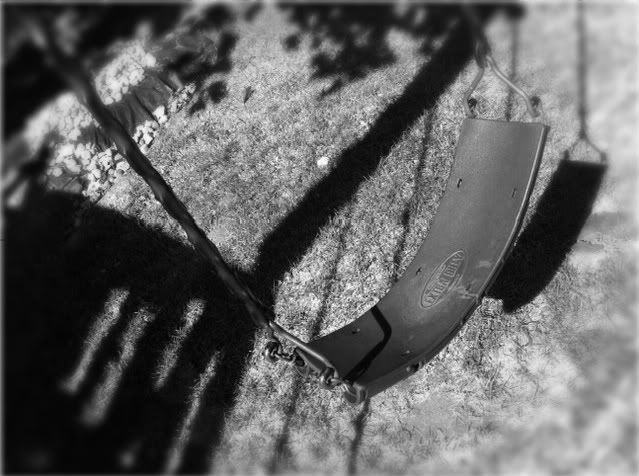 We got to take the boys to a playground this week that we don't go to very often. Some of our friends live close by and brought their two little girls down to play for a while too. Since we don't get together with them often this was a real treat. I was so proud of my boys. Oh they're crazy and rambunctious on the playground alright but when the girls showed up they were such chivalrous little gentleman. L helped one of them across the shaky bridge, holding her hand until she was comfortable on it herself. And E just kept telling her that he would protect her and save her. So cute and gentle they were. I love to see the rough and tough side of them balanced out with this utter sweetness.
Every girl's crazy about a sharp dressed man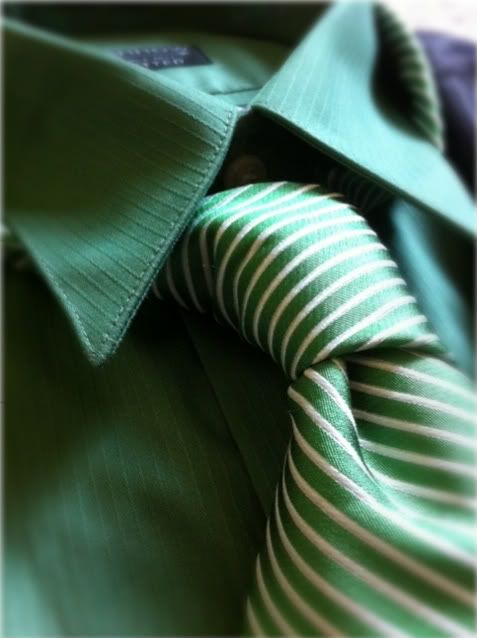 Don'tcha just love that ZZ Top song? It's true though...
there is something about a man in a uniform, or just a tie :) My husband used to be able to wear essentially "business casual" to work but now has to wear a dress shirt and tie everyday. While he's not exactly thrilled about it, I secretly love it (except for the ironing...downright hate that). We've been having fun picking out shirts and ties and experimenting with what combo's look good. If he has to wear a tie, he wants it to at least be stylish. It's nice to see him all jazzed up in his dressy clothes.
Dish duty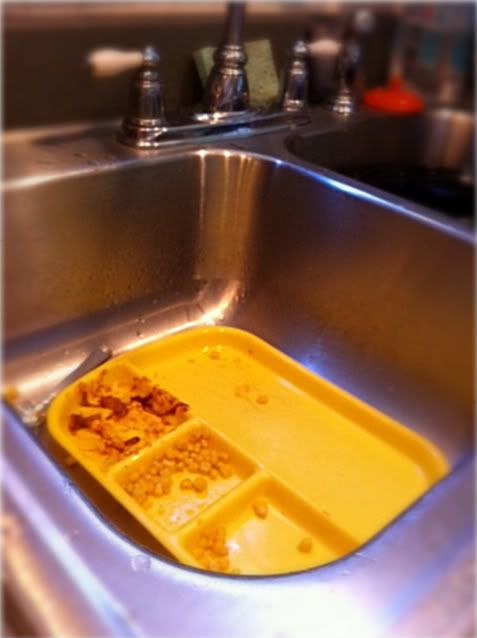 Not to gross you out but it seems a every point needs a pic to go with it right?
L has been growing up this past week...well I'm sure its been over a while but I've really been noticing it this week. Doing some things for himself, doing what I ask the first time, and doing some things without me even asking...like putting his dishes in the sink after dinner! Though I'm often sad at how quickly he's growing, there are some perks too : )
A hair affair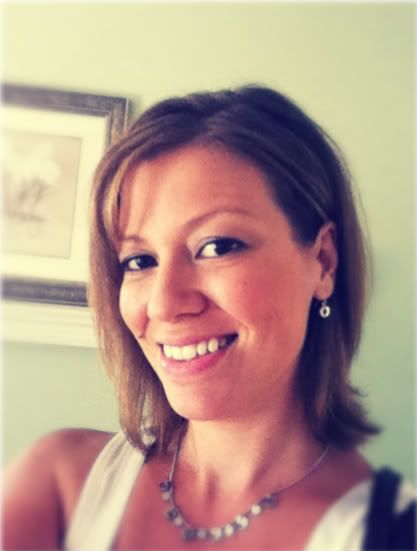 I straightened my hair and am happy to see that it is indeed growing! It was barely chin length when I started letting it grow 10 months ago. I would like to see about 4 more inches on there but I'm loving being able to pull it into a pony tail. wear it curly, or straighten it....variety is the spice of life!