Oh this sniffer of mine...

lets me enjoy so many wonderful things.
Some for the shear scent itself and some for what they make me think of.
The smell of coffee in the morning -
so warm and comforting. I love anything flavored but I have to drink decaf so that makes it harder to find sometimes.
The smell of my husband laying next to me in bed -
simply having him there brings me more joy than I could ever express.
Birthday roses from L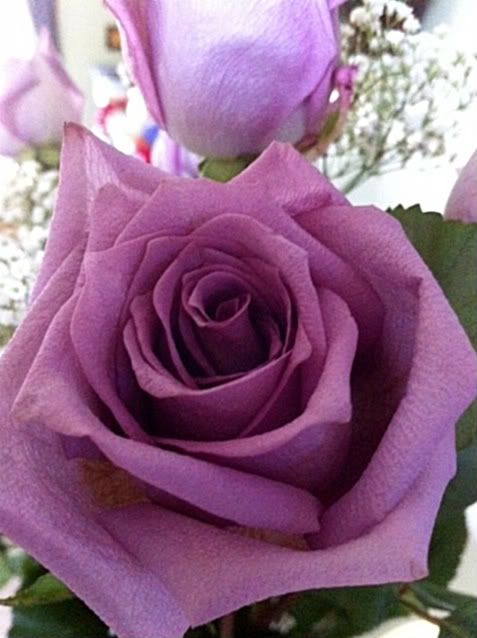 Birthday roses from E
The smell of E after a bath -
there's still a hint of baby smell that I just adore.
It will be totally gone all too soon!
The smell of cleaner -
simply because it means something is clean.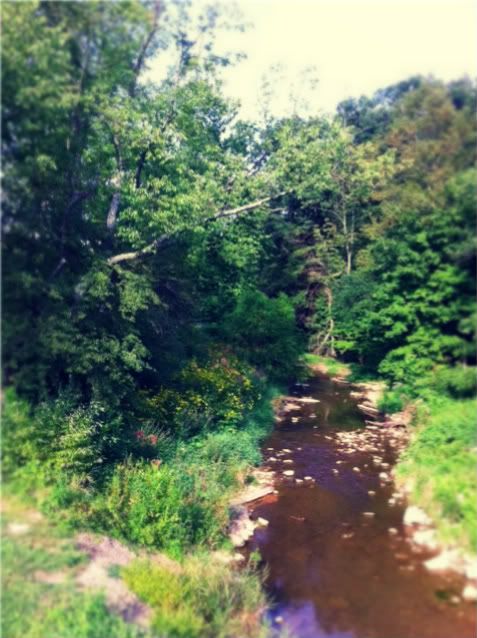 The smell of the creek as we walked through the woods -
earthy and a little fishy.
Some might not think this a good smell but to me it means we are outside and that is indeed a good thing my friends :)
Yummy candle gifted to me by a lovely co-worker -
I love having candles at the office...and at home.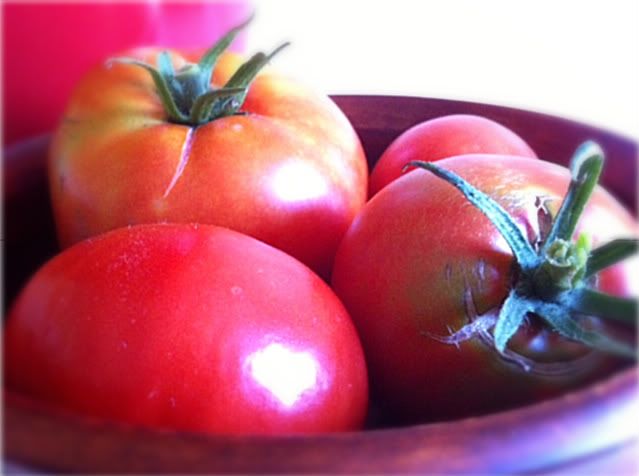 Fresh tomatoes from my garden -
they smell simply divine and I even like the way they make my hands smell after picking them. I think these babies are on the chopping block...a tomato mozzarella salad is in my future :)
How about you?
What are some smells that you love?